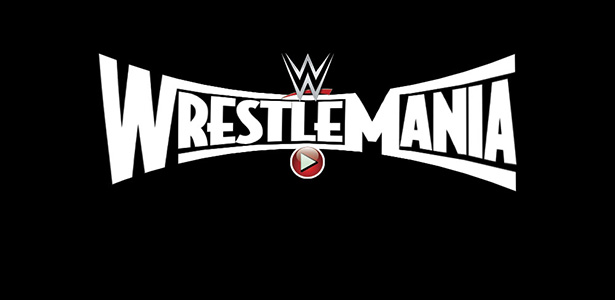 WWE WrestleMania season has come to a close officially, but it seems that a lot of WWE fans are feeling the post-WM buzz in many ways. It has been a seriously newsworthy couple of weeks in WWE, with the Undertaker's streak being broken for the first time in a very controversial manner; Daniel Bryan's long overdue ascension to the top of the WWE mountain and the very tragic untimely passing of one of the greatest legends of all time, the Ultimate Warrior. To say there has been much going on in the world of wrestling would be a tremendous understatement.
Not only all of that, but after only a few weeks of WWE programming it seems that the company has taken a direction that seems to appease the majority of fans at the moment. Daniel Bryan's WrestleMania win was the tip of the iceberg, as we have now seen further changes afoot in the WWE landscape.
I am a firm believer that WWE are capable of bringing the "Reality Era" into full swing, which sees a fresh, very different in-ring approach than what we have grown accustomed to in recent years. By the time next year's WrestleMania rolls around, and while the rumours are still sparkling, it is quite interesting to predict what could happen by next year if WWE keep going the way they're going. All preferences aside, here are 10 things that I realistically predict WWE can be implementing come next year in California.
Young-heavy roster
For a start, a lot of younger wrestlers seem to be making big impressions as of late – and are furthermore poised to make a huge impact once they set foot on the main roster. Alexander Rusev has begun his much-anticipated heel run, and I am foreseeing much good fortune coming his way. We have seen vignettes for Bo Dallas and Adam Rose, and say what you will, but I think that their respective gimmicks can turn into potentially great things for those two guys. We may be seeing some more young, fresh NXT talent making their way to the main roster in the next few months – such as Sami Zayn and/or Adrian Neville – which could only seriously spice up the already-improved in-ring approach WWE is going for. This brings me to my next point.
Stronger, longer matches
If you watched the latest episode of Raw, you'd take notice of the match between Dolph Ziggler and Bad News Barrett that stood out as being a serious treat for free television. Two wrestlers popular with the IWC gave a very solid match that was enjoyable to watch. Many other wrestlers on the night also implemented a similar style in their bouts. Rather than seeing this as a one-time attempt to please fans temporarily, having this approach in forthcoming matches can spell good news for WWE. The younger fans will grow to appreciate the wrestlers' in-ring talents much more.
Giving midcard talent some meaningful feuds
The aforementioned match between Ziggler and Barrett was one of four matches on Raw which centred on crowning the new #1 Contender for the Intercontinental Championship. It is no secret that this championship has barely been used to its fullest potential as of late. But that looks to change. Having a vast majority of the show centring around Big E's next opponent potentially creates a feud as well as just a match at the next PPV. If done right, this approach can produce good midcard matches and feuds and in turn bring some much-needed light back onto the midcard championships. The roster is deep enough to have that focus centre on the United States Championship too. With the right mindset, the titles will have some credibility restored; setting up some well-hyped feuds by the time WrestleMania comes around.
More well-rounded tag team division
Speaking of divisions that have needed improving, the tag team division is but one of those. Granted, recently WWE have done very well in introducing the right tools needed in getting the WWE Tag Team Championships back on the map. Currently we have The Usos, Los Matadores, The Shield, RybAxel, 3MB, The Brotherhood, The Wyatt Family and the recently reunited Evolution. That in itself is a pretty impressive list. But it could always be better, and it would be wrong to lose focus on a vital part of a brilliant division. More teams need to be introduced and eventually, as others break up (which is not far away); others need to fill the void left by the teams which eventually dissolve. The Ascension is one example that can restore some further good faith into this division. I believe that WWE are capable of creating a much-anticipated tag team match by the time WrestleMania 31 comes around.
Improved Divas division
While on the topic of improved divisions – it is no secret that the Divas division is in desperate need of this treatment. While the seeds have been sewn with recent main roster addition Paige winning the Divas Championship from AJ Lee in her debut match, it certainly provided shock and was one of the more memorable points of the Raw following WrestleMania XXX. But it needs a lot more work to give it that boost. Having matches between Divas with no feud or direction doesn't resolve anything. Creating some feuds and rivalries that fans can appreciate alleviates that problem, particularly as Paige is known for her wrestling skill, unlike a lot of Divas at the moment. Unfortunately the Divas division has become tainted based on the lack of conscious effort that WWE have provided recently. As it stands, that looks to change and I have faith it can be done. But regular attention on creating feuds, improving the matches and implementing newer NXT stars would do wonders for a title that is otherwise in serious jeopardy.
Breakout of future stars
Speaking of NXT, exceptional work has been done in laying the right foundations in ushering in future stars. NXT is a great breeding ground for stars to work on their ring skills and get the right experience and a certain level of hype before making the jump to the main roster. As it stands, the stars already on the main roster can only go upwards, and at this point, we seem to have more future main-event candidates than ever before, and ones whom the fans can legitimately get behind. Guys such as Roman Reigns, Cesaro and Bray Wyatt are three examples of wrestlers with the potential to give the main event scene a fresh addition. It won't happen overnight, but they have certainly proved they are more than capable. What's more – there are other possibilities for those main event spots that can be made apparent by the time WrestleMania 31 rolls around, because I believe it's becoming clear to everyone that John Cena and Randy Orton are not going to be around forever.
Correct positioning of talent
Following on from that, Reigns (as well as Dean Ambrose AND Seth Rollins), Cesaro and Wyatt are examples of wrestlers who the company can thoroughly get behind, and who can certainly prove they are capable of carrying the company on its shoulders in the future. The fact that WWE has clearly made these characters look incredibly strong for so long indicates their high hopes for them. There are a few other stars on the roster who can still have the same treatment provided to them though. Dolph Ziggler, Damien Sandow, Cody Rhodes and Bad News Barrett are all examples of who I believe the company can really get behind so they are entrusted to guide the future WWE. It won't happen immediately, but WWE can fully utilise their popularity with the IWC to give them their much-deserved exposure. Barrett is being utilised strongly at the moment, which is a good sign. WWE's criminal mistreatment of Ziggler and Sandow can eventually be fixed if they put their minds to it, and Rhodes can certainly shine outside of a tag team. Oh, and get Drew McIntyre out of 3MB.
Out with the outdated
While WWE can groom the established stars into believable main event and upper-card players, with such a deep roster of talent it begs the question of whether they can get behind everyone. The sad reality is that they cannot give valuable screen time to everybody – but this leaves room for WWE to do some 'spring cleaning'. Wrestlers on the roster who are not doing anything ought to be re-positioned somewhere they are likely to be noticeable. The way I see it, there is little point in keeping someone employed if they don't contribute anything. It's a harsh judgement but it's true. Additionally, now is the perfect time to get rid of all the nonsensical promotional stuff they do (*cough* Scooby Doo). It doesn't exactly add valued rating points and takes time away from much-needed wrestling and development of talent.
Listening to the fans
If recent developments tell us anything, it's that WWE has really listened to its fans. Apart from the repeated chants of "CM Punk". They have cleverly incorporated Daniel Bryan's overwhelming support into his storyline, and that exemplifies that WWE is taking a better approach in listening to its fans. If Cesaro's push isn't representative of WWE's faith in his abilities and the fans' appreciation of him, then I don't know what is. The way I see it, WWE is making amends for what fans have otherwise despised over the last few years. Now, it seems WWE can only capitalise on that and make it one strategy that helps them, whilst also keeping the action unpredictable.
Long-term booking
As an example, Daniel Bryan's SummerSlam 2013 victory lasted only minutes before Randy Orton was able to claim the belt courtesy of Triple H. As a result of long-term booking, Daniel Bryan was able to be consistently a hot selling point for 8 months, when he finally got what was rightfully his. Needless to say it worked for WWE, as the fan reaction was incredible. By utilising a long-term booking strategy, they are able to make feuds more meaningful. While it frustrates us sometimes, wrestling feuds are notorious for only lasting a couple of months before the fans get tired of it and the wrestlers then get booked elsewhere. With a similar strategy to the Bryan-HHH feud, WWE can maximise potential feuds than by simply hotshotting rivalries. It worked for The Rock and John Cena's WrestleMania 28 encounter as a one-year hyped match. Setting up a long, drawn out feud would be best for business, as long as it features credible stars who fans are behind.
Can it be done?
What do you think? Comment below with your thoughts, opinions, feedback and anything else that was raised.