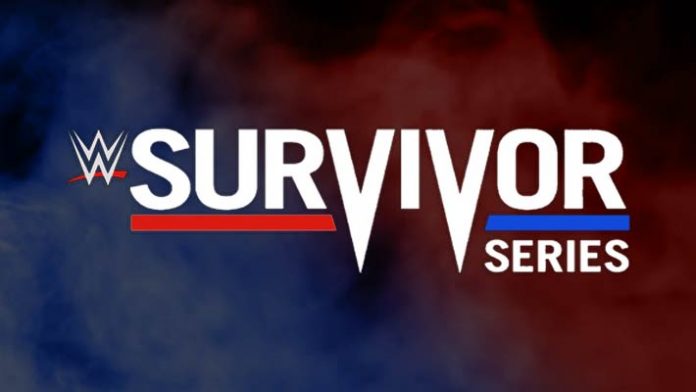 WWE issued the following:
Survivor Series 2018 comes to Los Angeles this November, but you can gear up for WWE's Fall Classic with 2018 Survivor Series Travel Packages, available Monday, March 5, at noon ET at SurvivorSeriesTravel.com.
Travel Packages give you access to a weekend of activities, including tickets to Survivor Series, Monday Night Raw, SmackDown LIVE, NXT TakeOver and more. Individual Survivor Series tickets are available to the general public to the general public starting Friday, March 16, at 10 a.m. PT.
Check out the Travel Package descriptions below, and don't miss your chance to take part in one of WWE's richest traditions, Survivor Series Weekend, by scoring your official Travel Package!
Survivor Series Travel Package FAQs | Terms & Conditions
HOLLYWOOD PACKAGE – Starting at $2,685
Survivor Series Ticket  
Staples Center
Seating – Floor, Rows 1 – 2*
Collectible Chair
Sunday, Nov. 18, 2018
NXT TakeOver: Los Angeles Ticket
Staples Center
Seating – Floor, Rows 1 – 2*
Collectible Chair
Saturday, Nov. 17, 2018
Monday Night Raw Ticket
Staples Center
Seating – Floor, Rows 1 – 2*
Collectible Chair
Monday, Nov. 19, 2018
SmackDown LIVE Ticket 
(only included with 4-night hotel accommodations)
Staples Center
Seating – Floor, Rows 1 – 2*
Collectible Chair
Tuesday, Nov. 20, 2018
Sunday Breakfast with WWE Superstars**
Breakfast buffet and autograph session.
Sunday, Nov. 18, 2018
Exclusive Reception with WWE Superstars**
Reception at Staples Center prior to Survivor Series
Sunday, Nov. 18, 2018
Monday Night Raw Experience
Exclusive behind-the-scenes experience at Staples Center prior to Monday Night Raw
Monday, Nov. 19, 2018
Los Angeles Area Hotel
3-Night Hotel Accommodations – Check-in Saturday, Nov. 17, 2018 / Check-out Tuesday, Nov. 20, 2018
4-Night Hotel Accommodations – Check-in Saturday, Nov. 17, 2018 / Check-out Wednesday, Nov. 21, 2018(Each person in this group will share one standard room)

---
VIP PACKAGE – Starting at $1,400
Survivor Series Ticket  
Staples Center
Seating – Floor, Rows 3 – 5*
Collectible Chair
Sunday, Nov. 18, 2018
NXT TakeOver: Los Angeles Ticket
Staples Center
Seating – Floor, Rows 3 – 5*
Saturday, Nov. 17, 2018
Monday Night Raw Ticket
Staples Center
Seating – Floor, Rows 3 – 5*
Monday, Nov. 19, 2018
SmackDown LIVE Ticket 
(only included with 4-night hotel accommodations)
Staples Center
Seating – Floor, Rows 3 – 5*
Tuesday, Nov. 20, 2018
Sunday Breakfast with WWE Superstars**
Breakfast buffet and autograph session.
Sunday, Nov. 18, 2018
Los Angeles Area Hotel
3-Night Hotel Accommodations – Check-in Saturday, Nov. 17, 2018 / Check-out Tuesday, Nov. 20, 2018
4-Night Hotel Accommodations – Check-in Saturday, Nov. 17, 2018 / Check-out Wednesday, Nov. 21, 2018 (Each person in this group will share one standard room)

---
GOLD PACKAGE – Starting at $870
Survivor Series Ticket 
Staples Center
Seating – Lower Bowl*
Sunday, Nov. 18, 2018
NXT TakeOver: Los Angeles Ticket
Staples Center
Seating – Lower Bowl*
Saturday, Nov. 17, 2018
Monday Night Raw Ticket
Staples Center
Seating – Lower Bowl*
Monday, Nov. 19, 2018
SmackDown LIVE Ticket 
(only included with 4-night hotel accommodations)
Staples Center
Seating – Lower Bowl*
Tuesday, Nov. 20, 2018
Sunday Breakfast with WWE Superstars**
Breakfast buffet and autograph session.
Sunday, Nov. 18, 2018
Los Angeles Area Hotel
3-Night Hotel Accommodations – Check-in Saturday, Nov. 17, 2018 / Check-out Tuesday, Nov. 20, 2018
4-Night Hotel Accommodations – Check-in Saturday, Nov. 17, 2018 / Check-out Wednesday, Nov. 21, 2018(Each person in this group will share one standard room)*Section, row and seat are assigned on a first-come, first-served basis by Travel Package tier.
**Superstars and/or Legends will not be announced prior to the event