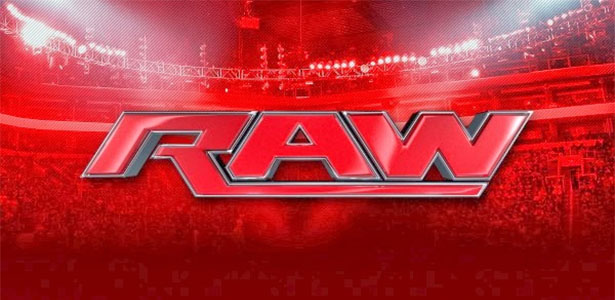 I want to be excited for Wrestlemania XXX. I want to be engaged with every program that builds towards the biggest event of the year. I want to look forward to RAW, SmackDown!, and Main Event each and every week, anticipating the next big step towards the Grandaddy of Them All. I want to be excited for Wrestlemania XXX.
But I'm just not. Not yet.
And I don't know if I will get there, if WWE continues to put on shows like last night's RAW broadcast. I understand that we still had 3 RAWs left as we moved into last nights show, but for the WWE to revolve the entire show around Triple H and Daniel Bryan and the Wrestlemania main event match…well, that was just odd. It doesn't feel like there's any real focus anywhere else on the card – case in point: The Undertaker was at RAW last night, and only made an appearance after the show went off the air. So I ask the WWE: why?
But all was not lost last night. We did have several major developments coming out of the RAW show, as we now have only two Monday nights left before Wrestlemania XXX. The WWE is trying to make the WWE World Heavyweight Title Match at WMXXX feel important, and they did it the only way they now how, and last night, most everything else took a backseat to that story line and its development. here are 5 things we learned following WWE RAW this week:
Daniel Bryan Pins The WWE World Heavyweight Champion
Another nice match between Randy Orton and Daniel Bryan was had this week on RAW, and this time, it was Daniel Bryan getting the pinfall. He pinned the WWE World Heavyweight Champion on national, and global, television, just over 2 weeks out froom Wrestlemania XXX.
Poor Randy Orton – the man can still wrestle, he can still perform at a very high level. But he has just not been a very productive, or even interesting champion. And it's not necessarily his fault, the way he has been booked has been hit-or-miss over these past months, and his reign as champion this time around will be quickly forgotten following Wrestlemania XXX. But for now he is still giving us 110% when he is in the ring, and he is able to have nice matches with just about anyone.
And Daniel Bryan is on his way up the ladder…finally. He scored the pinfall victory over the champion this week on RAW, and he is on a collision course with Triple H come Wrestlemania XXX in 3 weeks, and then onto the WWE World Heavyweight Championship main event match. The Yes Movement has arrived, and Daniel Bryan's time is now.
Triple H Changes The Wrestlemania XXX Game
Following a week where we saw Daniel Bryan hijack RAW and insert himself into a Wrestlemania match with Triple H and then stipulate that if he wins he will fight in the shows main event title match, Triple H did something a bit similar this week on RAW: he inserted himself into the WWE World Heavyweight Title Match should he defeat Daniel Bryan that night at Wrestlemania as well.
For insiders and super-fans, this was not unexpected – Triple H longs for the spotlight, and we cannot put it past him that he could still strap that world title on himself at the end of the night following the conclusion Wrestlemania XXX.
But this story line, with Randy Orton and Dave Bautista, has just been stagnant. The opening segment this week on RAW between Orton, Batista, and Hunter went a long way to get us all interested in this big match. The entire set up thus far has been extremely lacking – no one really cares. But now maybe we will…its no longer a given that Daniel Bryan will end up in the World Heavyweight Title Match at Wrestlemania XXX.
Mr. T To Enter The WWE Hall Of Fame
The 2014 WWE Hall of Fame Class is just about rounded out, and this week we learned that Mr. T will be the next big induction. This is a great and fitting decision – Mr. T is not only a legend in the world of entertainment, but he was a huge part of the inaugural Wrestlemania at Madison Square Garden, and also Wrestlemania II. He was paired with The Immortal Hulk Hogan initially, and the second year he squared off against the Rowdy One, Roddy Piper.
Thanks to the WWE Network you can relive Mr. T in his prime during both of these events. His presence helped the then WWF expand across multiple entertainment outlets at a time when they were looking to expand globally – and it worked. Mr. T was on a hugely successful network television show on NBC Television, as well as holding a starring role in the enormously successful Rocky 3 film. Congratulations to Mr. T on this most deserving honor!
John Cena: Afraid Of Bray Wyatt?
Another huge match at Wrestlemania XXX this year is the present meeting the future with John Cena squaring off against the great Bray Wyatt. This match has been on the books for over a month now, and with little fanfare, it's slowly creeping up on us. And this week on RAW John Cena cut a nice promo that tried to convince us that he is just a bit afraid of Bray Wyatt and family.
And it doesn't take much to sell us on this premise – Bray Wyatt is obviously a crazy person. But every time he is on the mic, he is engaging, over the top, and downright fantastic. With several weeks left until Wrestlemania, this match-up still has some time to gather some great heat – let's hope it does, because while it looks good on paper right now, this showdown has yet to feel important and Wrestlemania worthy.
The Divas Champion Is On Borrowed Time
It's obvious that there is some fantastic talent coming of age in the Divas division right now. Between The Bellas, Cameron and Naomi, Summer Rae and Oksana, Tamina Snuka and Natalya, it's certainly been a long time since we have had this many talented ladies wrestling on a weekly televised basis. And with AJ Lee their Divas champion, the ladies of the WWE are poised to make some significant strides in terms of re-establishing the credibility of the Divas Division.
But AJ Lee is all but gone from the top of that Diva heap. In recent weeks she has lost several matches or been the girl pinned to end the bout way too many times. And for whatever reason, it appears as though Nikki Bella is poised for a title run. I'm completely flabbergasted as to why the WWE would go with her and not her hard-working sister Brie who has more than held her own in the past 6 months. Or even Natalya, the best overall wrestler on the roster! While we are all still uncertain as to who will actually end up with the Divas title, one thing is clear: AJ's time is over, and Wrestlemania XXX will see us a new Divas champion crowned.