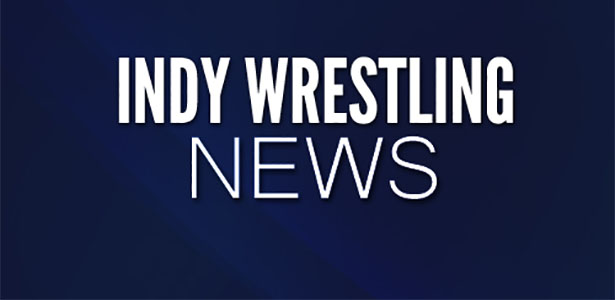 This past Friday night, April 25th, Absolute Intense Wrestling (AIW) presented Nuthin' But a "G" Thang in front of a packed Turners Hall in Cleveland, Ohio. Every match was held under Compton Rules which meant No Disqualifications.
– Tim Donst defeated Alex Shelley by submission.
– Tyson Dux pinned Shane Hollister.
– Sparx defeated Veda Scott in a Pick Your Poison match in which Sparx was selected by Gregory Iron to face Scott. During the match, Iron broke a light tube over Scott's arm which lead to Sparx getting the win.
– Matt Cross won a 6-Way Scramble over Bobby Beverly, Cheech, Davey Vega, Brent Banks, & Lucas Towns. Tyson Dux hit Beverly with a chair leading to the shooting star press by Cross for the victory.
– Gregory Iron defeated Josh Prohibition in a Pick Your Poison match in which Prohibition was selected by Veda Scott to face Iron. As Prohibition was fending off the Iron Curtain, Matt Cross came out and turned on Prohibition by nailing him with a chair. After the match, Cross explained his actions by noting his disdain for Prohibition having a wife, kids, and a full time job, thus not being 100% committed to the pro wrestling business anymore.
– AIW Women's Champion Athena retained her title by defeating Nikki Storm after pinning her with the O-Face.
– AIW Tag Team Champions The Boys from Jollyville (Nasty Russ & T-Money) defeated Eric Ryan & Rickey Shane Page and Flip Kendrick & The Duke in a 3-Way Tag after Nasty Russ hit The Duke with the cannonball. After the match, Jimmy Jacobs, BJ Whitmer, & Tommy Mercer (Formerly Crimson of TNA Impact Wrestling) beat down the Boys from Jollyville. Jacobs then told the AIW fans that they (Jacobs, Whitmer, & Mercer) will not be forgotten.
– AIW Absolute Champion Michael Elgin defeated Colin Delaney to retain his championship. After the match, Elgin announced that he would enter the May 23rd-24th JT Lightning Invitational Tournament #JLIT in Cleveland and would defend his AIW Absolute Title through every round of the tourney.
– AIW Intense Champion Louis Lyndon & #AllEgo defeated Johnny Gargano & ACH when #AllEgo pinned ACH. ACH was a last minute replacement for Kevin Steen.
AIW's next event will be the JT Lightning Invitational Tournament on Friday, May 23rd and Saturday, May 24th at Turners Hall in Cleveland (7325 Guthrie Ave, 44102). Already announced for #JLIT weekend are Buff Bagwell, Chris Sabin, Michael Elgin, Johnny Gargano, Tim Donst, and many others.
Tickets are available at http://www.Shop.AIWrestling.com
Follow @AIWrestling on Twitter and like AIWrestling on Facebook for live
updates.
http://www.AIWrestling.com/
http://www.facebook.com/AIWrestling/
http://www.twitter.com/AIWrestling/
http://www.youtube.com/AIWrestling/
Call the AIW Hotline at 216-438-1769