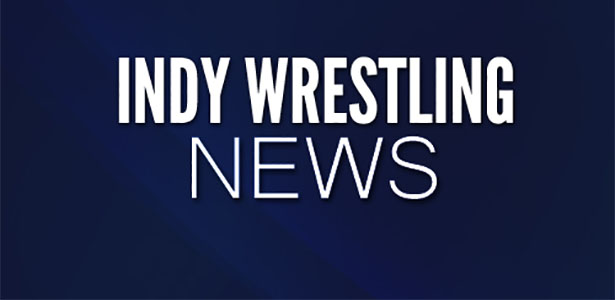 On Sunday night, June 29th, Absolute Intense Wrestling (AIW) will return to the historic Turners Hall (7325 Guthrie Ave, 44102) in Cleveland, OH to present Absolution IX. Bell time will be 6:00pm with doors opening at 5:00pm.
For nine years, Absolution has been the premiere event on the AIW calendar. With so many bitter rivalries ongoing, see who is able to be triumphant on the biggest show of the year.
Former TNA Impact Wrestling Heavyweight Champion Chris Sabin will be a part of Absolution when he takes on Kevin Steen in what fans all around the world are deeming a dream match. See who comes out on top when two of the top stars on the independent wrestling circuit collide.
AIW Absolute Champion Unbreakable Michael Elgin has been unstoppable as titleholder winning the JT Lightning Invitational Tournament in May. On June 29th, he'll have to face the winner of the 2014 Gauntlet for the Gold, Tim Donst. Can Donst bounce back from an injury suffered during the tournament to wrestle the gold away from Elgin?
A feud mired in hate will come to a head at Absolution when Veda Scott goes to war against Gregory Iron (with the Iron Curtain). After what Iron and his Curtain have done to Scott at previous AIW events, there is no telling what will happen when they have their first ever one-on-one match against each other.
One of the best matches at last year's Absolution pitted Johnny Gargano against the man known as #ALLEGO. Gargano won the match but #ALLEGO went on to win the AIW Absolution Championship at the end of the night. At this year's Absolution, they'll wrestle again and Gargano vows to have his Absolution Moment.
In what promises to be one of the most emotionally charged matches of the night, former longtime best friends will do battle when Josh Prohibition takes on Matt Cross. These two have toured the world together until Cross attacked Prohibition claiming he's become a "part timer". Find out which Cleveland wrestling icon comes out on top at Absolution.
After making an impressive accounting for himself at May's JT Lightning Invitational Tournament, Louis Lyndon will defend his AIW Intense Title against the wildly popular Davey Vega. Can Vega win his first AIW singles title?
The Duke has had his differences with Rickey Shane Page over the last several months. He has recruited and paid Eddie Kingston to fight RSP at Absolution. You can only imagine what lengths these two will go to destroy each other on Sunday, June 29th.
The AIW Tag Team Titles will be defended by the Boys from Jollyville (Nasty Russ & T-Money) when they fight The Forgotten (Jimmy Jacobs & BJ Whitmer) in a No Disqualification match. These teams met in May and the fight spilled out of the arena. At Absolution, there will be no restrictions to what they can do to each other.
The Six-Pack Scramble has become a staple of AIW events over the past year. These high-flying matches electrify wrestling fans then leave them breathless. It's only appropriate that there is one at Absolution. See who comes out victorious when it's Colin Delaney vs ACH vs Flip Kendrick vs Cheech vs Brent Banks vs #SPARX
Since Tyson Dux has come on the scene in AIW, he has shown to be a no-nonsense competitor that has enjoyed a lot of success. At Absolution, he has a chance to take down one of the stalwarts of AIW, Bobby Beverly.
Follow @AIWrestling on Twitter and like AIWrestling on Facebook for live updates.
Be a part of all the action of Absolution IX by purchasing your tickets at http://www.Shop.AIWrestling.com/ for just $15.00. Tickets can also be purchased at the door the day of the event.
We hope to see all of you there!
http://www.AIWrestling.com/
http://www.Shop.AIWrestling.com/
http://www.facebook.com/AIWrestling/
http://www.twitter.com/AIWrestling/
http://www.youtube.com/AIWrestling/
Call the AIW Hotline at 216-438-1769