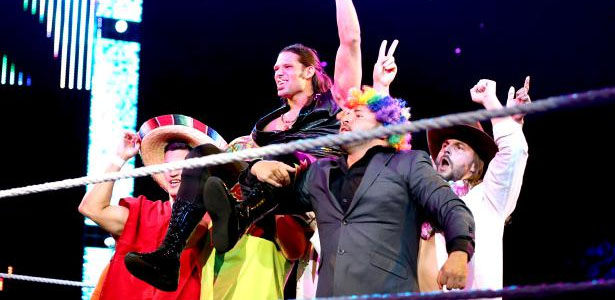 – According to one source, Adam Rose's in-ring debut on the main WWE roster is expected to take place at the WWE Payback pay-per-view on June 1st, where Rose will compete against Jack Swagger. Rose made his TV debut Monday night in a non-wrestling segment on Raw.
– WWE featured CM Punk on several different shows on the WWE Network on Tuesday. He was interviewed for the Randy Savage WrestleMania Rewind and appeared several times, as well as appearing in the WWE Countdown episode as well. The interviews were recorded a while ago and were not recently recorded.
– Check out this new video from Maria Menounos promoting her Oxygen show Chasing Maria Menounos and talking about Raw. Menounos hints at the idea of taking on the Bellas and Eva Marie alongside Natalya in the video.