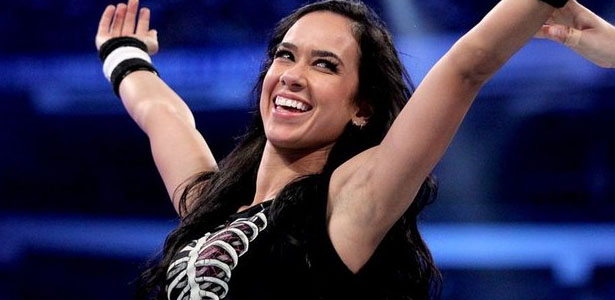 – AJ Lee made her first tweet in a while this afternoon:
Anyone got eyes on new E3 trailers? Tomb Raider, Metal Gear, Uncharted, Fable, & Mortal Kombat made my brain explode.

— A.J. (@WWEAJLee) June 11, 2014
– In the video below, WWE Superstars and Divas give well wishes to their home countries before the 2014 World Cup 2014 begins in Brazil:
– Speaking of the World Cup, WWE's website has an article up about how Rey Mysterio's mask inspired the designers of the Adidas jerseys that Mexico's players will be wearing this year. Rey commented:
"Soccer runs in my blood. When you talk about Mexican culture, it's wrestling and soccer. I didn't know anything about it until my father told me. I didn't believe it. He showed me the video and I thought somebody had made it up. I felt incredibly honored when I realized it was true."
– WWE stock jumped a bit late this afternoon and was up 0.81% for the day, closing at $11.25 per share. Today's high was $11.31 and the low was $11.10.