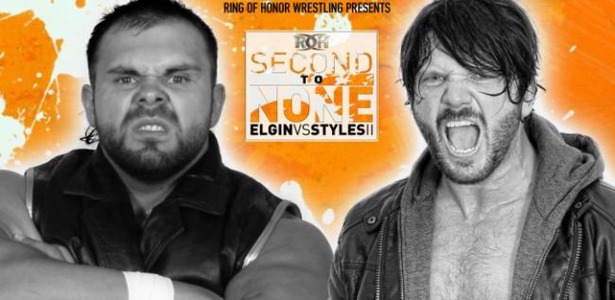 – AJ Styles was interviewed by The Baltimore Sun to promote Ring of Honor's return this coming Saturday when they present "Second to None", which will be taped for TV. On the show Styles is set to face Michael Elgin in a match being built as "Styles vs. Elgin II", after their first match in Philadelphia went to a 30 minute time limit draw.
Here are some of the highlights from the interview.
On where he and TNA stand: I tried to leave the door open. I haven't buried the company. Like I said, I have friends there who do well, so I'm not going to do that. But I don't know if I'll ever go back, and it's definitely not going to be any time soon. And from what one of their higher ups said, it will be "Only if there's space available for AJ Styles." So I guess there might not be room for me, according to him.
On being back in Ring of Honor: It's great, man. I have to tell you, I've been surprised at all the talent that is there. You're stuck in this bubble, and you don't know who's out there anymore. You think maybe it was just the generation that I was in that had the great wrestlers, with Low Ki, Daniel Bryan, Samoa Joe, Christopher Daniels, all these guys I wrestled with before. You think that was a good time for wrestling. But you know what? It still is. Ring of Honor still has a lot of top talent, that I've gotten in the ring with, and some that I need to get in the ring with and I'm excited about that.
On the upcoming Global Wars and War of the Worlds ROH/NJPW events: Oh man. You're definitely going to get to see some matches that people have always wanted to see. The fact that you have two wrestling companies that are known for having great matches putting on shows together, and both companies are so well-respected by the wrestling community, I think it's going to be magic.
On what ROH needs to do to move forward: I think that we've got to get on a primetime slot. It needs to be on a weekday, not a weekend, so we can get out there and get noticed. I don't know how it's going to happen, or if we have that ability, but we need to get people to watch the product. The product is great, it deserves to be watched by thousands of people. It's hard to say what the next move is to get more publicity. You don't want to move too fast and all of a sudden there's no Ring of Honor, but I think they deserve to be on TV in a bigger stage.
You can read the interview in full by clicking here.