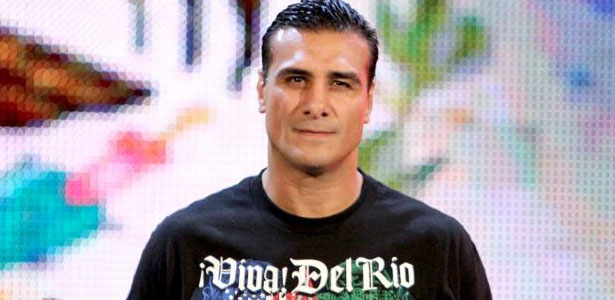 Alberto Del Rio wasn't even future endeavored. He was thrown out on his ass. The reports are saying he slapped someone in the company that he shouldn't have slapped. Claims state that he reacted to being disrespected on a racial level. Personally, I could care less why it happened, or who it happened to. Whatever happened, the powers that be dropped the hammer on him. In the time of the budget cuts, Del Rio picked the wrong time to have an outburst. The whole thing comes off to me like they were just waiting for something to happen with him, so they could cut ties with him. You're telling me that Punk can backhand a fan in the crowd on live TV, but Del Rio gets into an altercation behind the curtain and he gets the ax? See what I mean? If his booking over the last year proves anything, it is that the powers that be didn't have any plans to utilize him any further. Either way, his WWE career is over. So, how will he be remembered? I will remember him as a hell of a wrestler between the ropes who was in my eyes, my current definition of a transitional champion.
Forget you ever saw Del Rio, and just look at the numbers. Alberto Del Rio was a two time WWE Champion and a two time World Heavyweight Champion. In 2011, he won the Royal Rumble, and was given a Money in the Bank Contract. Del Rio also had the great honor of being the final opponent of Edge at Wrestlemania 27. Del Rio had a great career in WWE, but then why does it feel like nothing is going to change now that he is gone? A hand like that, and a performer like that should be a big deal right? That's a problem. I realize he was swimming in the midcard at the end, but consistent performers don't come around all the time. He didn't have a ton of momentum, but he had some big moments. Why didn't they feel big to me? I was never attached to him as a character, so his moments didn't make my heart flutter. It's okay if I'm not a Del Rio guy, but there is a difference between loving a performer's work and still appreciating his talent. For example, you may not "get" Bray Wyatt, but you know he has something that a lot of people attach to. Del Rio could have great matches, and he did. However, when did he have any of "the moments of greatness that go on to define us?"
I blame the booking. Here is why: In 2011, he won the 40 man Royal Rumble and earned the privilege of being Edge's final opponent. That was a good feud that lead to the wonderful ladder match with Christian for the latter's first title win. Great moment, but not for Del Rio. The way I see it is Del Rio was built to the moon only to be told that he couldn't walk on it. That sucks. But then he won MITB, and cashed in on Punk at Summerslam. His title reign ended up being during the messy period of the 2011 booking of John Cena, Punk, Kevin Nash and Triple H. He ended up trading it back and forth with Cena between Hell in a Cell and Vengeance. Again, good matches, but he wasn't the guy. That was Punk, and it went properly to him at Survivor Series. By the booking, Del Rio was good enough to be in the big matches, but not good enough to pull momentum his way. Edge won his last match, so did Christian, he fought for the title and held it long enough to drop it to Punk. In 2011, he was built and became the biggest transitional champion of my recent memory. He held it enough to be on that level, until the true chosen one took it for 434 days. If you ask me, Del Rio is the true B+ player based on his 2011.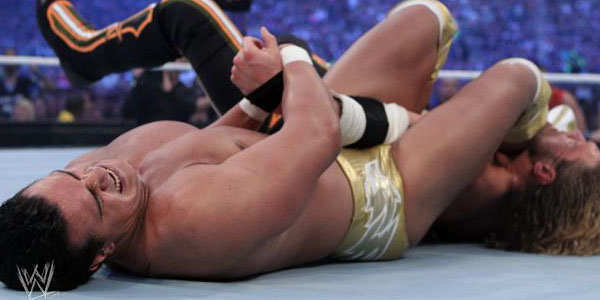 Honestly, his 2012 is a huge blur to me. I don't remember anything about it really. Del Rio doesn't really grab my attention again until the face turn against Jack Swagger, and the eventual feud with Dolph Ziggler in 2013. Let's look at these feuds from a different perspective. The booking was making him look stronger, yet it was chance and stupidity that thwarted his rise this time. The Swagger feud kind of fell flat because of the "Weed the People" incident. The Ziggler/Del Rio feud was wonderful in the ring. Those two developed a magnificent chemistry together, but Ziggler's concussion changed that entire feud around for the double turn at Payback. Again, a big moment that was big for Ziggler, yet it did nothing for Del Rio really. Instead of just turning him heel, it proved he couldn't be a face. Then he floated around with the title with his only legit reign in my eyes. All solid matches before he dropped it to a returning Cena. He also had the Ricardo Rodriguez feud intertwined somewhere in there. Let's do this again, he has a good feud going until it gets altered by Swagger's mistake, and then just bad luck with Ziggler's injury. Before dropping it to Cena in a similar fashion so Cena could end up having the big unification matchup with Randy Orton. Del Rio got the short end of the deck again because of things outside his control. Basically, I see it as a prolonged misuse of Ziggler's momentum in 2013 and bad breaks on Del Rio. But both of his reigns were exactly identical in how they were used to better him, they really didn't at all. He got the championship, passed it back and forth with someone else to share the load and eventually dropped it to a guy who could do more with it than he could. It's true. Alberto Del Rio was a four time transitional champion.
Despite being a hell of a performer, and being a part of the some very big moments, Del Rio never got truly over in the company. Del Rio got as close as anyone has ever gotten to being truly over, but never got the big satisfaction payoff the audience needs to connect to a talent. He was good enough to be the adversary, but not to hold the big moment. Both of his big title wins were kind of cheap as well. The MITB cash in after Nash, and a Last Man Standing match with Big Show on Smackdown. The latter not exactly being a big stage for a title change. I've been beating around the bush with my point this whole time and now I just need to say it. Alberto Del Rio was carried during his WWE tenure. He wasn't carried in the ring, but in terms of creating atmosphere, character and connection to an audience, he had no clue what he was doing. He was a transitional champion who was good enough to go to the moon, but had to watch others walk on it. Now, he's gone because he got aggressive with the personnel? I've never seen such a talented wrestler be put right in the spotlight and be neglected like that. I think if Del Rio was unhappy and started acting out after his uneventful 2014, I think he has every right to be given how he was treated during his time with WWE. I'm not going to rant and rave that the guy should have been treated better or whatever, but the guy was never truly accepted as a top hand by the powers that be, or the fans. That is why his release doesn't feel big. That is why he never had any big moments of his own. We just needed to notice how his time will be remembered because when you look at it as we have, it doesn't look that great does it? Alberto Del Rio got released because he as good as he was, he just didn't have enough momentum to sustain acting out. I think he's better off somewhere else. He still has more to offer this business. I just don't think he was meant to be a WWE guy. That is not an insult, that is just a fact of life.
What do you think? Comment below with your thoughts, opinions, feedback and anything else that was raised.