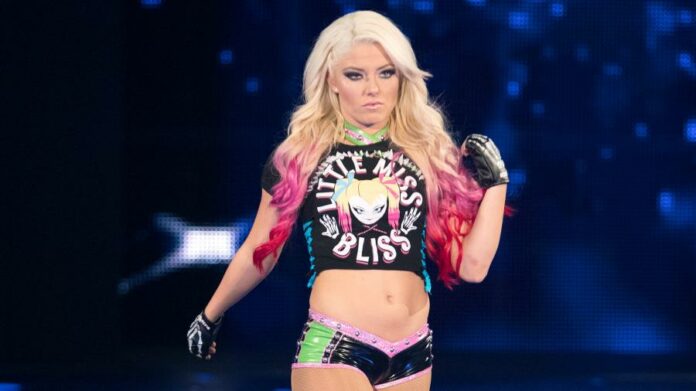 Dating back to their time in NXT, there have been rumors that Alexa Bliss and Sasha Banks don't like each other. That's not in the kayfabe sense, like they're working and furthering an on-screen issue. That's in reality, like they actually dislike each other.
It's been speculated that their tension comes from Banks stiffing Alexa during a match in 2014 and breaking her nose, as well as some shady comments that "The Boss" made about her on social media.
If there is heat, it won't stop them from working together. But how do they keep it professional?
Alexa explained when asked during her appearance on the Cheap Heat podcast on Friday.
"I've always been the person to say 'business is business, personal is personal.' I will never let my personal feelings about somebody get in the way of business. I want to have a productive match, I want to have a safe match, I want to have a great match; I want to take this company to the next level with our women with this women's revolution," Bliss said.
"I've seen the things she said about me. If that's how she feels, that's fine. But we know that we put it to the side and have a productive, professional match because that's what it's all about. I'm trusting her with my body, she's trusting me with hers, and I will never ever… I never want to have somebody's injury or somebody's misstep or something happen on my watch. So I know that no matter what I'm always going to be in professional mode.
"It doesn't matter how we feel about each other, the point is we have a job to do and we have to go and we have to do it well."
Bliss also said that if there's a way to inject life into the program, even if it's using real-life issues, she'll do it.