Andred the Giant Battle Royal Participants, The Bella Twins Get Handprinted, Adam Pearce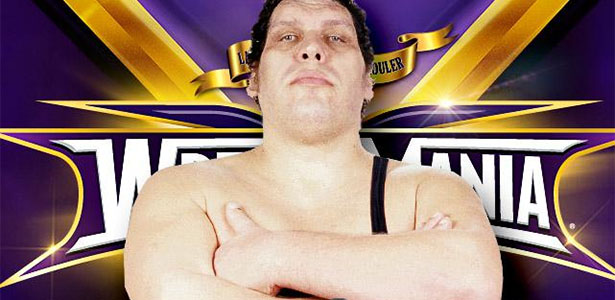 – Coming out of SmackDown, the only names WWE has confirmed for the Andre the Giant Memorial Battle Royal at WrestleMania XXX are Big E, Ryback, Curtis Axel, Dolph Ziggler, Alberto Del Rio and Fandango. A few other Superstars have mentioned being in the match on social media and Cesaro mentioned it on a RAW broadcast in Germany but those 6 are the only names announced by WWE so far.
– Former NWA Champion Adam Pearce is a finalist in the running to become the new PA announcer for MLB's San Diego Padres.
– As noted, the cast members of WWE Total Divas have been doing a ton of media appearances this week to promote Sunday's premiere of season two. The Bella Twins had a handprint ceremony at Planet Hollywood in New York City on Friday: