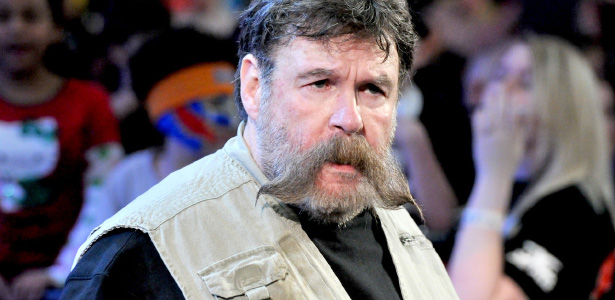 – Another WWE talent has endorsed Donald Trump for President of the United States. Zeb Colter tweeted the following tonight:
I AM VOTING. TWICE I MIGHT ADD. ONCE FOR @realDonaldTrump MY FRIEND & AGAIN FOR @realDonaldTrump, @WWE HoFAMER. https://t.co/VhRiXkSCIk

— Zeb Colter (@WWEZeb) February 23, 2016
TRUMP IS A JOKE? THAT'S WHAT @JebBush & @RandPaul THOUGHT. https://t.co/fOTAPBvqcE

— Zeb Colter (@WWEZeb) February 23, 2016
– WWE Hall of Famer Edge just hit 1 million Twitter followers and his partner Beth Phoenix thanked the WWE Universe with this tweet:
Looks like all of you watching #TheECShow helped @EdgeRatedR hit 1 MILLION FOLLOWERS!! Great job!!!

— Beth Kocianski (@TheBethPhoenix) February 23, 2016
– Below is the trailer for Kayfabe Commentaries' new "YouShoot" with Rob Van Dam. RVD talks about how JBL is backstage, getting mad at Vince McMahon, New Jack and lots more. He also gives a Shawn Michaels impersonation. RVD also talks about going into work at WWE and smelling like marijuana. Stephanie McMahon once told him to at least change his shirt. You can stream or purchase the shoot at this link.