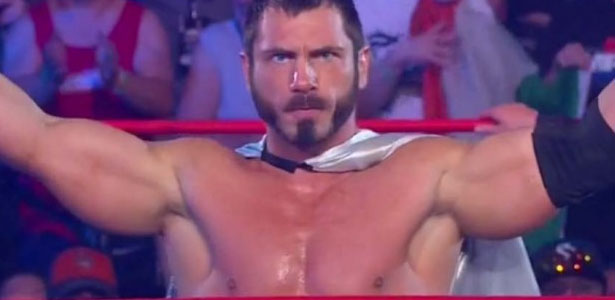 – It's said that Austin Aries hasn't been used much lately because he's in the company doghouse. He had a blow-up at the recent set of TV tapings and TNA pretty much iced him.
– TNA is planning on Low Ki working live events and future TV tapings. MVP is said to be a big proponent of Low Ki coming in.
– As can be seen in the video below, Rockstar Spud was given a new long-term contract with TNA by Dixie Carter. Carter posted the video on her Twitter saying: "A real moment when a talent was called into my office to discuss his future."
Spud now joins James Storm, Gunner, and Robbie E who have all been signed to new multi-year deals with the company.
(Source: Wrestling Observer Newsletter)