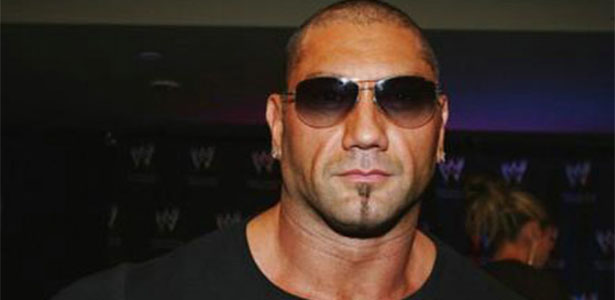 WWE officials were reportedly very upset that Batista's return to the company leaked online Friday night although there was a feeling that maybe WWE leaked the news to generate some buzz for his return. The leak happened when WWE sent promotional information to venues of upcoming live events that revealed Batista would in fact be returning.
WWE contacted the sources and told them to pull it when the information began to get published online and make its way onto social media.
As PWMania.com reported, the official ticketing company for the Las Vegas-based Thomas & Mack Center, UNLVTickets.com, is no longer advertising "The Animal" for WWE's scheduled non-televised event at the venue on Sunday, February 16, 2014. A graphic featuring the six-time world champion was also removed. Vice President of Digital Operations for the NBA's Phoenix Suns, also revealed on Twitter Friday night that Batista would appear at another non-televised event; scheduled for Saturday, February 15, 2014 at the US Airways Center in Phoenix, Arizona. The message was quickly deleted.
There are still some radio ads in the area saying he'll be at the show.
WWE is keeping quiet when it comes to comments on Batista's return after the promotional material leaked advertising his return for next year.
It remains to be seen how the leak impacts Batista's inevitable return but it does look like "The Animal" will be back between January and February as well as be around for WrestleMania XXX next year.