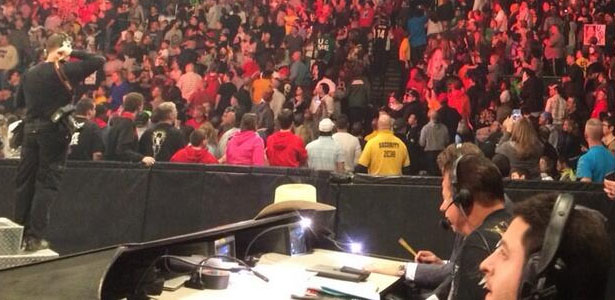 – Regarding dark main event matches happening after RAW each week for the local crowd, the plan is for them to return in a few weeks. WWE is planning on filming the Backstage Pass post-shows backstage soon.
– In reference to the $9.95 people were charged for the "free trial" of WWE Network. They were not charged, that is simply an authorization hold that they have in place to verify the person is able to pay once they start billing. EVERY company that offers a free trail does this, it's the same if you sign up for a free trial for Netflix, Hulu, Gamefly, etc. The authorization hold will actually drop off after 2 or 3 business days, it's just so they can verify the card is good before beginning the trial. Word is that they are not giving refunds for sign-ups after this coming Sunday.
– No official word yet on why WWE didn't open Monday night's RAW with a graphic for the late Nelson "Big Daddy V" Frazier.
(Source: F4Wonline.com)