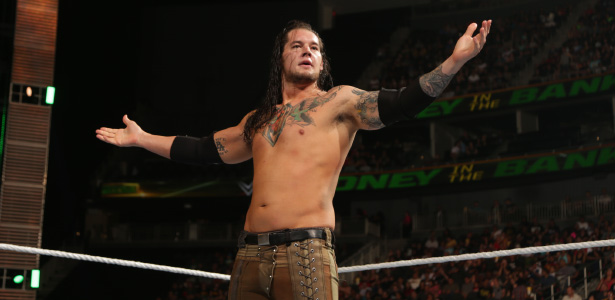 It appears that WWE may be protecting Baron Corbin.
At this weekend WWE Live Events, Corbin worked the main event matches in a three-way against John Cena and AJ Styles. What's interesting about these matches is that the finish of those matches concluded with Cena getting the pinfall victory over Styles. Traditionally in most-cases, the lower level Superstar normally takes the pin in a match of this caliber, however the company appears as if they are protecting Corbin.
We heard a couple week back that Corbin was rumored to receive a big push on the SmackDown brand this year. This could be an indication that the push could be starting very soon.