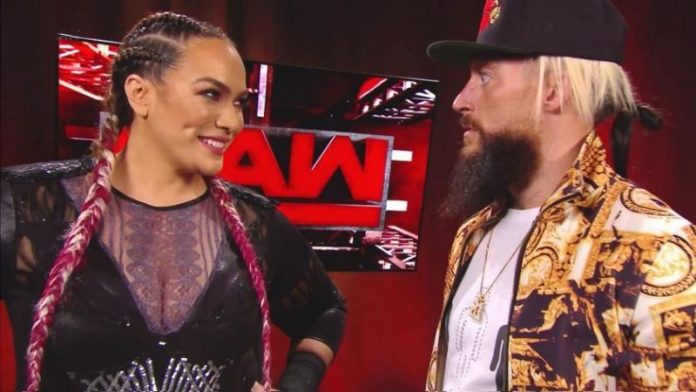 In an interesting turn of events on Raw, Nia Jax had a surprising encounter with Enzo Amore where she appeared to flirt with the WWE Cruiserweight Champion backstage. The Total Divas star had a question for Enzo that left "The Certified G" at a loss for words.
Dave Meltzer addressed the aforementioned angle on Wrestling Observer Radio, saying that WWE plans to follow-up on it and present a romance/comedy storyline with Jax and Amore on television in the weeks to come.
Meltzer also noted that WWE wants the Paige-led Absolution faction to get over with fans (Mandy Rose and Sonya Deville in particular) — something that may be tough if the ever-dangerous Jax is around. This angle gives Jax something to do in the meantime.
Meltzer also emphasized that fans will probably see Jax on 205 Live in the weeks to come.