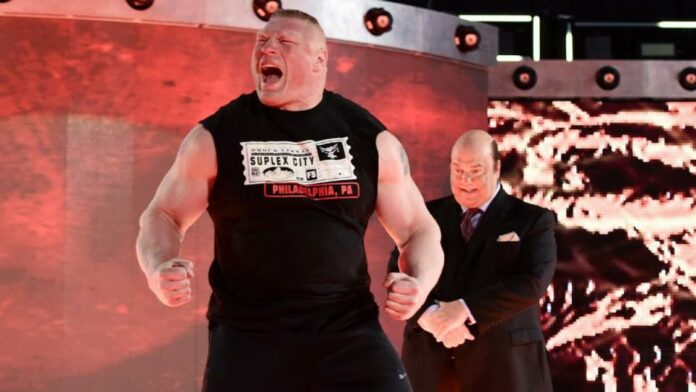 This past Monday on Raw, Braun Strowman left Brock Lesnar laying after Paul Heyman provoked a fight between the Universal Champion and "The Monster Among Men." Heyman made it a point during his promo to state that Lesnar is the underdog heading into his Universal Championship Match against Strowman at No Mercy on September 25.
Dave Meltzer noted after Raw on Wrestling Observer Radio that WWE's original creative for the match was for Lesnar to retain the Universal Championship. It's unclear whether that's still their plan.
Lesnar's appearance on Raw was his last date before the pay-per-view since he isn't scheduled for next week's Raw at the SAP Center in San Jose, California. Meltzer said that it was WWE's decision to not use one of Lesnar's dates for the go-home show and instead use it for this week's Raw. Strowman is scheduled for next week's RAW.
Lesnar filmed some material Monday night that will air on next week's Raw, so he will have a presence on the show despite not being there. As of now, Lesnar is not advertised for any upcoming Raws, including the post-No Mercy Raw on September 25 in Ontario, California.