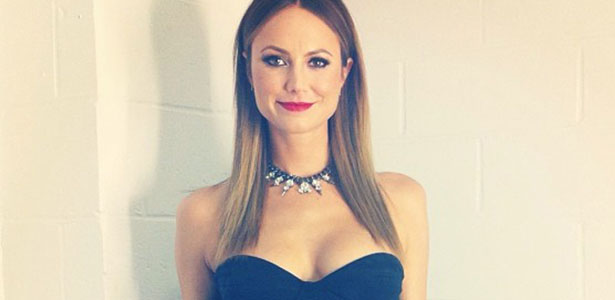 – As PWMania.com reported, WWE officials including Stephanie McMahon are trying to bring Stacy Keibler back to the company and a possible Hall of Fame induction is rumored. They also want Stacy to play a big role during WrestleMania XXX weekend. There was talk of her possibly having a backstage correspondent role at the show. It's not confirmed that she will sign a deal with WWE but her name was definitely talked about a lot in the last week as a way for WWE to legitimatize themselves during WrestleMania XXX weekend.
– WWE announcer Scott Stanford, who still tapes shows for the company, noted on Twitter that he was nominated for a Best Sports Anchor Emmy Award for his work with the local NBC affiliate in New York City. Stanford now works as an anchor for WPIX11 in New York.
– WWE's shop website has released new Royal Rumble commemorative plaques as well as retro t-shirts for Vader, George "The Animal" Steele and the late Bam Bam Bigelow.
(Partial source: PWInsider)