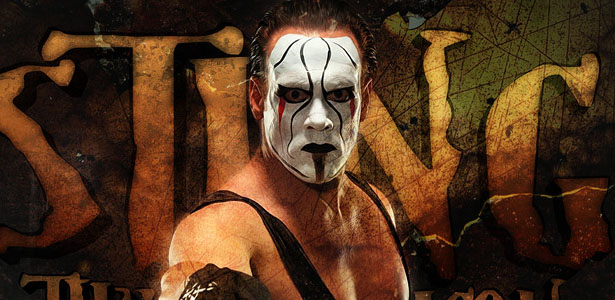 Negotiations are ongoing between Sting and WWE, PWInsider reports. Word is that a decision must be made within the next 2 weeks on whether or not Sting is going to join the company.
Several factors are being worked out right now including scheduling and what Sting is and isn't willing to do creatively. This does not mean Sting is definitely coming to WWE and he could very well work another year with TNA but the impression has been given that Sting realizes if he's going to have a run with WWE, this is the time.
The impression was also given, within WWE, that there will not be a match against The Undertaker, at least at this year's WrestleMania event. However, the idea of Sting debuting at WrestleMania XXX with some kind of cameo or vignette has been discussed.
There's also a feeling that Sting is the face of WCW and with WWE promoting a lot of WCW content on the Network, he could be an asset there. Sting is considered a fresh, unique face when they are used to using people like Ric Flair and Diamond Dallas Page to promote their WCW projects.
While it was believed on Monday that no deal had been signed yet, RF Video's Rob Feinstein noted on Facebook this morning that he heard Sting signed a deal with WWE in the last 24 hours, for what it's worth. He posted posted the following:
"I was just informed Sting has signed a deal with WWE in the last 24 hours. I still think personally he will show up after Mania since it seems like Undertaker vs Brock is what they are aiming for. Reminds me when everyone thought Brock would debut in Miami but they waited for Raw."