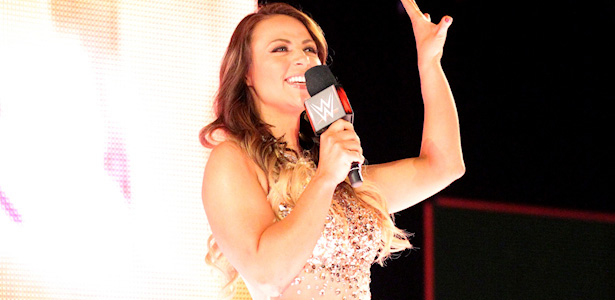 After a four-month process of transforming Emma into Emmalina, she finally showed up on Raw before pulling the rug out from under them and revealing it was a one-night only engagement.
Emmalina was onstage for about a minute, showing off her new look before announcing that she would be undergoing yet another makeover: from Emmalina back into Emma.
According to a report by Pro Wrestling Sheet on Tuesday, WWE officials really did have big plans for the Emmalina character. But after multiple rehearsals, they felt she couldn't pull off what they were looking for and nixed it.
According to WWE sources, Emmalina was intended to be a throwback to past WWE Divas, such as Sable and The Kat. However, her debut was delayed after officials felt that she wasn't committing enough to the role. So now they want Emma to go back to her old heel character.
Pro Wrestling Sheet was told that officials are still big fans of the character's concept, which is why they held hope it would work out. So it's possible that someone else will portray the character in the future.