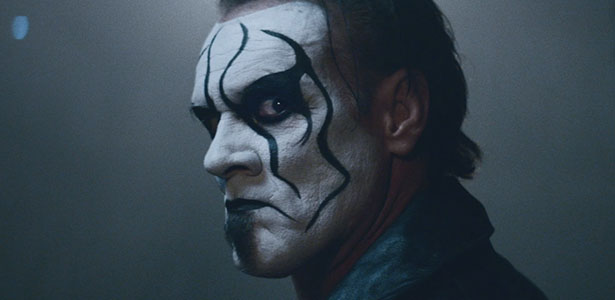 – The full content listing for WWE's "Sting: The Ultimate Collection" DVD and Blu-ray that comes out in September was leaked before WWE initially wanted, WrestlingDVDNews.com reports. The match listing that we posted a few weeks ago is accurate but they may have wanted to hold off on it as part of a bigger announcement. Apparently WWE was planning the Sting DVD as far back as early 2013, when Sting was still with TNA. WWE had plans to release a similar Sting DVD back in 2008 but it was nixed.
– Friday's episode of WWE SmackDown, with Alberto Del Rio vs. Roman Reigns in the main event, drew 2.720 million viewers. This is down from last week's 2.885 million viewers. SmackDown was the highest rated cable original for Friday night.
– WWE stock was down 0.48% today, closing at $12.33 per share. Today's high was $12.46 and the low was $12.09.
– The WWE Japan YouTube page posted more video from Kenta's signing with Hulk Hogan earlier this month in Osaka: