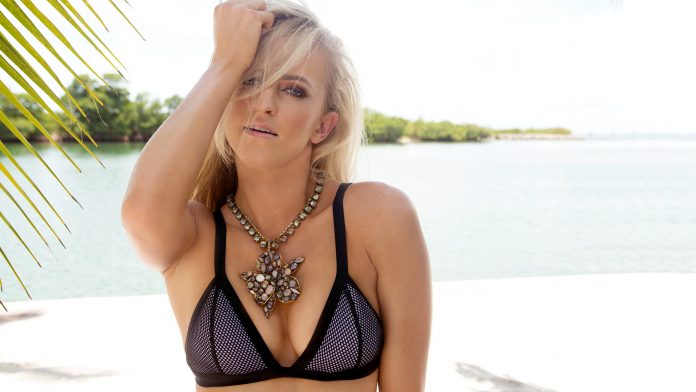 WWE announced last Sunday that they had come to terms on the releases of Summer Rae, Emma and Darren Young.
"WWE has come to terms on the releases of WWE Superstars Emma, Darren Young and Summer Rae," WWE said in a statement. "WWE wishes them the best in all of their future endeavors."
According to a report by Sports Illustrated, Emma's released was said to be a long time coming due to the heat she had with the writing staff. While the departures of Summer Rae and Young aren't too surprising since neither talent had appeared on television in a long time, no concrete reasons have been given on why WWE decided to cut them.
In Summer's case, Wrestling Observer Newsletter Dave Meltzer offered some reasons on why WWE decided to cut her.
Meltzer discussed her release on last night's episode of the Wrestling Observer Radio and said that the role WWE envisioned for her when she was signed is not one they believe she can make work at this stage in her career.
When she joined WWE in 2011, their long-term plan was for her to be a fairly major attraction, not so much as a wrestler, but more as a popular star along the lines of Stacy Keibler or Torrie Wilson in the early 2000s. Summer, however, is now 33 years old, and WWE officials don't really see her in the same light anymore (and didn't want to use her as a wrestler).
Meltzer basically said the same thing about her in the Wrestling Observer Newsletter. He wrote, "The truth when it came to her is something nobody will say and can say, but she was thought to be a superstar because of her looks, and it was the super hot young blond girl look like Stacy Keibler, but she got older and when you're super hot, and then they decide you aren't, and every role is based on you being the next Keibler and it didn't happen, that's the end result."
Another thing that hurt her standing in WWE was the storyline between Summer, Rusev, Lana, and Dolph Ziggler back in 2015. Although Summer didn't really do anything wrong, the storyline was considered to be a blunder. When that fell apart, she became Tyler Breeze's manager, but that went nowhere. Following that, WWE couldn't come up with anything for her and her injury last year killed their use of her.