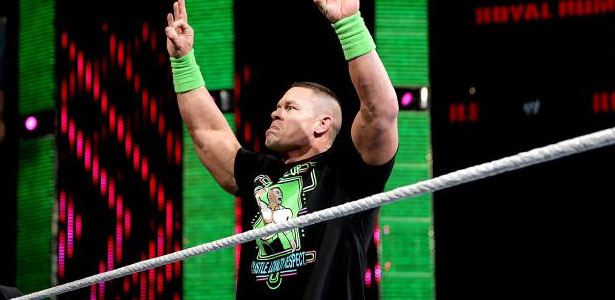 – WWE camera crews were told to shoot far away with no close-up shots when they had to shoot John Cena during last night's RAW. This is because of Cena's eye, which was still swollen on Monday but not nearly as bad as it was on Sunday. This isn't the first time Cena has had a facial injury and WWE went out of their way to keep it off TV.
– As noted, WWE is a Founding Partner of the 2014 Special Olympics USA Games and will serve as the Official Production Partner. Besides taping the Opening Ceremonies, WWE's production crew will also produce daily recaps of the various competitions. WWE's first program for the Special Olympics is titled "Celebrating Champions" and will air on June 30th at 7pm EST on FOX Sports 1.
– There are no plans for Brad Maddox to return to WWE TV yet. The former RAW General Manager was tweeting about taking a vacation and getting out of the country.
(Partial source: F4Wonline.com)