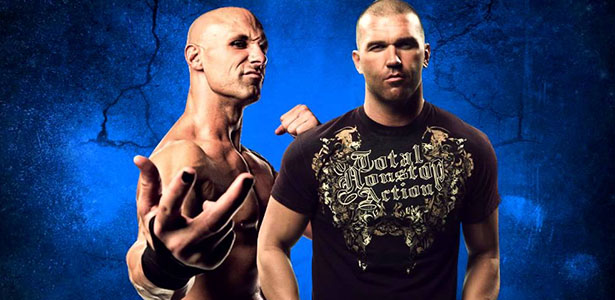 – With Frankie Kazarian's contract now expired with TNA, the duo who will formerly be known as Bad Influence are expected to debut in Ring of Honor soon. ROH will be their home promotion much like it is for AJ Styles and Jay Lethal, but they will also be working the independents, much like how Styles and Lethal does to make up a full-time schedule between ROH shows. ROH has three shows before their live PPV debut on June 22 with Best In The World so they are to debut between now and then, and could debut as soon as this Saturday's War of the Worlds iPPV.
– While the attendance figure for ROH and NJPW's Global Wars show hasn't been released it is known that the show was a sold-out event. Based on previously sold-out events in the Ted Reeve Arena, the attendance was roughly 1,600 people. ROH's production was the show was noticeable better than previous shows there so it's possible they freed up more space to accommodate more fans as was expected.
– Ring of Honor has released a large image gallery from the Global Wars event on their website which you can check out below. Photos were taken by photographer Andrea Kellaway.
(Partial Source: PWInsider)