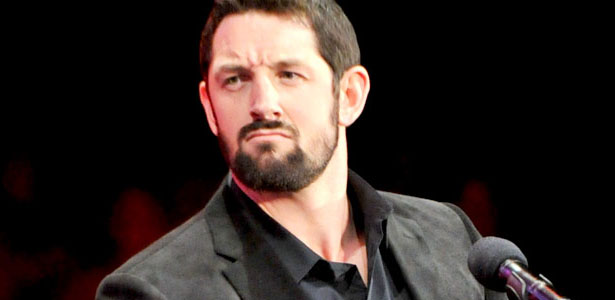 – WWE Intercontinental Champion Bad News Barrett tweeted the following early this morning after suffering a shoulder injury at the SmackDown tapings
Thanks for the tweets. Shoulder is beat up, but it's not the end of the world. Getting X-rays tomorrow, I'll know more then. #BNB

— Bad News Barrett (@WadeBarrett) June 25, 2014
– There was no dark main event after Tuesday night's WWE TV tapings in Pittsburgh despite an eight-man match being advertised.
– John Cena tweeted the following about this Sunday's WWE Money In the Bank:
Good to c a lot of opinions about Sundays big event, good to c lots of critics back in the fold. Criticism is a sure sign you're doin well.

— John Cena (@JohnCena) June 25, 2014
– For the second week in a row WWE Network did not announce a new episode of WrestleMania Rewind for the next week.