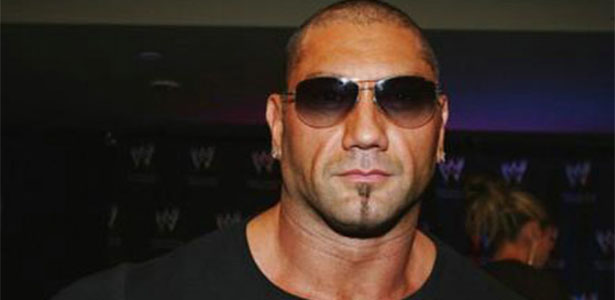 Batista addresses his fan criticism and the negative response to his WWE return in a clip from his forthcoming DVD release. Here are a couple quotes from The Animal:
"I'm just one of those people who never really cared about being cheered or booed. If they cheered me, it motivated me. If they booed me, it motivated me more."
"Fans say I don't deserve it (Royal Rumble win). It's like they forgot the 10, 12 years beforehand."
"I try to never be disrespectful. I left not because I wanted to leave, but because I needed to achieve some things on my own without the WWE."
"To tell you the truth, I wish the crowd had been a little more supportive."
"When I come back to WWE, I'm with WWE."
"Batista: The Animal Unleashed" is currently scheduled for release on June 10th.
Amazon.com have already slashed prices, currently offering discounts on the DVD/Blu-ray and eligible for free shipping. You can order "Batista: The Animal Unleashed" via Amazon.com by clicking here.