Batista Talks About Previously Leaving WWE, William Regal In Dubai, SmackDown News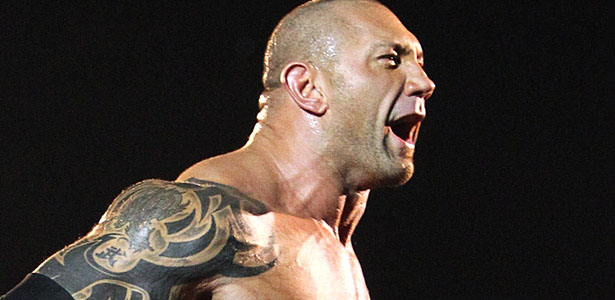 – Check out another clip from WWE's new Batista DVD that comes out on Tuesday. Batista talks about not wanting to leave WWE in 2010 but not being happy with the PG direction.
– William Regal just returned from doing promotional work for WWE in Dubai.
– Friday night's WWE SmackDown ranked #1 overall for the night in Nielsen's new Twitter TV ratings. SmackDown had a unique audience of 378,000, which represents the number of Twitter accounts that commented on the show. This was down from the May 23rd episode as the May 30th episode didn't rank. SmackDown had total impressions of 1.399 million, which represents the number of times the show was tweeted about. This was up from the May 23rd episode.