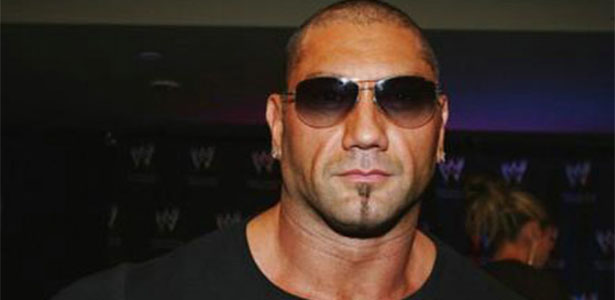 – Batista is headed out to California to train with Cesar Gracie in preparation for his return to WWE on January 20th.
Sittin w/ @joshrafferty working out a game plan 4 the next 2 weeks. Headed out 2 Cali 2 train with @CesarGracieBJJ #Graciefighter WOOP!WOOP!

— Dave Bautista (@DaveBautista) January 4, 2014
– Cody Rhodes revealed on Twitter that The Brotherhood's new t-shirt on WWEShop.com
. is doing "record numbers."
Genuinely pleased by the near "record numbers" on the #TheBrotherhood tee shirt…@WWEShop nailed it.

— Cody Rhodes (@CodyRhodesWWE) January 4, 2014
– Kofi Kingston is currently in Riyadh, the capital city of Saudia Arabia, to do promotional work for WWE's upcoming tour there.
Riyadh looks amazing at night. Can't wait to see it in the daytime! Really Looking forward to spending some time here.

— Kofi Kingston (@TrueKofi) January 4, 2014