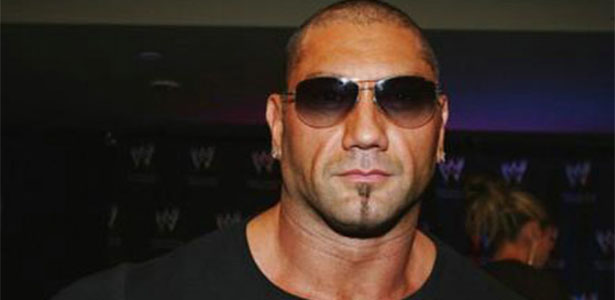 – Batista is looking forward to 2014 being the best year of his life, until 2015 at least. He tweeted the following this afternoon:
I predict 2014 to be the best year of my life. Until 2015,which will then become the best year of my life.Happy New Year twitches! #onelife

— Dave Bautista (@DaveBautista) December 31, 2013
Speaking of Batista, Disney released a new graphic for Marvel's Guardians of the Galaxy movie, which features Batista as Drax the Destroyer:
– Chris Jericho's Talk Is Jericho podcast is #1 on the US iTunes Top 10 Sports & Recreation list. It's #2 on the UK listing and #1 in Australia and Canada. Jericho's latest episode with music historian Eddie Trunk is now online at this link.