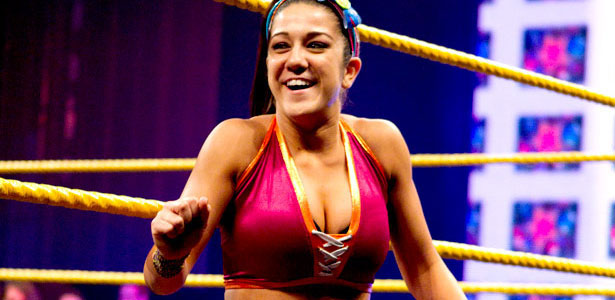 – As PWMania.com reported, WWE issued a casting call this week and is moving forward with the "WWE NXT Kids" show that will feature kids interviewing wrestlers and doing commentary with Corey Graves. One WWE source hinted to The Wrestling Observer Newsletter that this show may be a vehicle for Bayley's Superfan Izzy and even if it doesn't end up with her on the show, she inspired the idea. Apparently it's not a coincidence that WWE has had her in so many front row crowd shots.
– Below are recent WWE attendance figures:
* October 10th in St. Louis drew 4,500 fans
* October 11th in Bloomington, IL drew 3,000 fans
* October 12th in Chicago for RAW drew 10,000
* October 13th in Cincinnati for SmackDown drew 3,000 fans
– WWE Hall of Famer Bruno Sammartino was surprised by the city of Pizzaferto, Italy, where he was born, last Tuesday for his 80th birthday. The city held a celebration downtown with about 1,500 people in attendance and the Mayor presiding. They called Bruno at home without him knowing and sang Happy Birthday to him.
(Source: Wrestling Observer Newsletter)