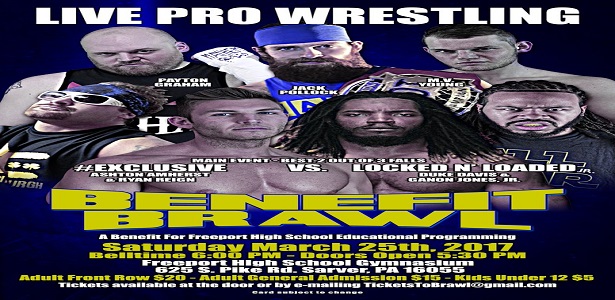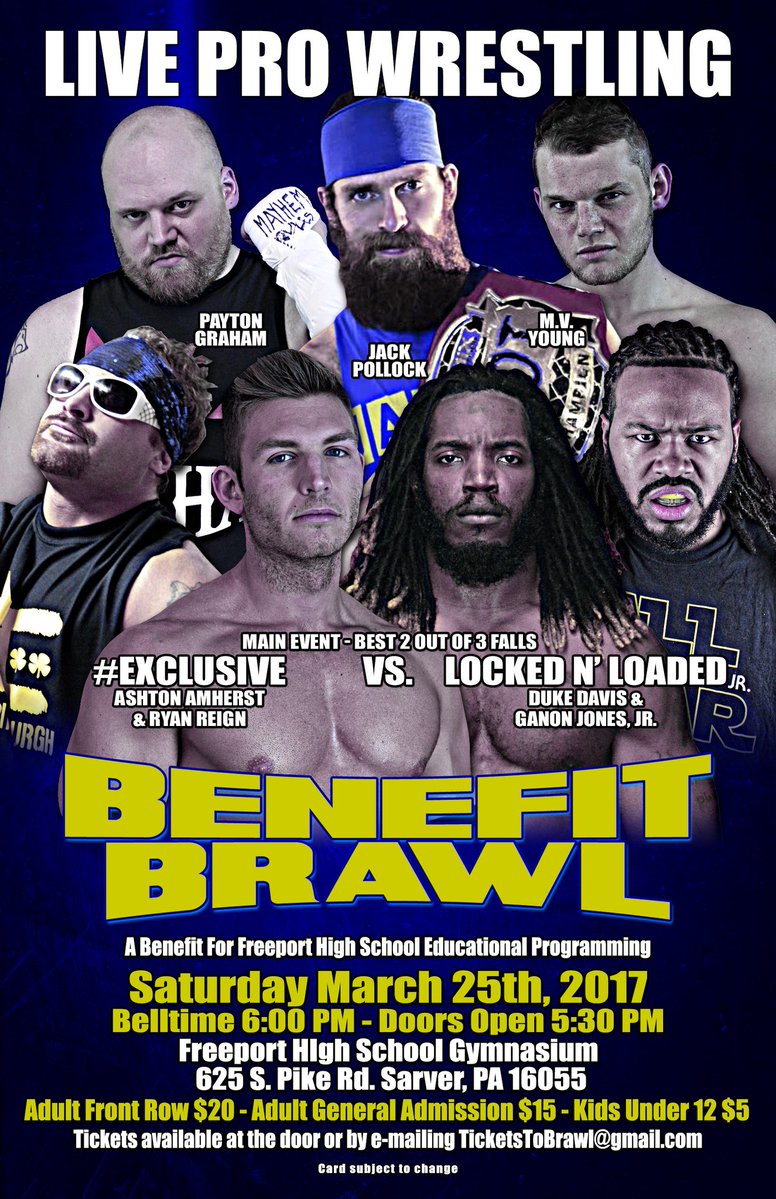 This show will start at 6pm & will feature talent from surrounding areas such as Tarentum, Butler, New Kensington, Natrona, Springdale and Lower Burrell.
First and foremost this show will serve as a fundraiser for FREEPORT AREA HIGH SCHOOL and the educational programming, student budget and transportation budgets that help further student education in modern day job markets.
Doors will open at 5:30pm & bell time will be at 6pm.
Tickets:
Front Row Adult tickets are $20 (limited seats available)
Standard Adult tickets are $15
Children tickets (12 & under) $5
Tickets also available for pre-order by contacting TicketsToBrawl@gmail.com
1. Calvin Couture vs Lewis
2. Matt Conard vs Lee Moriarty
3. David Lawless vs Payton Graham
4. Remy LaVey vs Shawn Phoenix
5. Samantha Heights vs Honey Badger
6. MV Young vs Sless Taylor vs Tony Johnson
7. No Count Out, No Time Limit Match for the Remix Riot Championship.
Jack Pollock (c) w/Marcus Mann defends against "The Natural" Ethan Wright
8. Locked & Loaded (Duke Davis & Ganon Jones Jr.) vs. #Exclusive (Ryan Reign & Ashton Amherst)