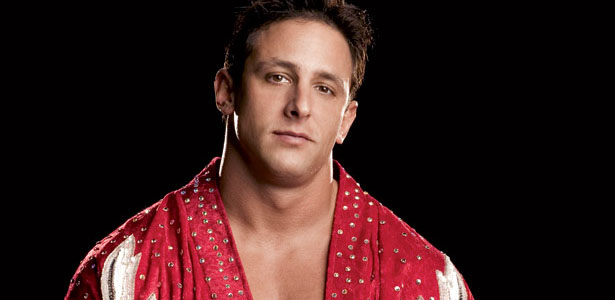 Mar. 1, 2014 – TAMPA, Fla. — Palm Tree Books has released Billy Kidman: The Shooting Star by Amazon bestselling author L. Anne Carrington for the introductory Kindle price of 99 cents (regular price $2.99). The special promotion is effective through March 8, 2014.
Billy Kidman: The Shooting Star details the seven-time cruiserweight and four-time tag team champion's early days wrestling for East Coast independent wrestling federations, his years with the defunct World Championship Wrestling (WCW), four-year tenure with World Wrestling Entertainment (WWE), post-WWE endeavors that included appearances in American and overseas independent wrestling promotions, his stint as a former trainer and wrestler with the late Florida Championship Wrestling (now known as NXT), and 2010 return to WWE in an agent/producer role.
"I've been asked,'Why Kidman, of all people?'" Ms. Carrington said. "This is a person whose career I'd followed for little over a decade, yet found few topics about him in print aside from occasional news site blurbs. I unearthed a Billy Kidman book that was published in 2001, but its contents are antiquated. I loved the challenge of writing a new story about an old favorite and am confident fans will enjoy reliving key moments of his career."
In addition to classic highlights the book features little-known, newly discovered information and bonus pages with web content links, related reading, title history, and entrance theme lists.
Billy Kidman: The Shooting Star will be sold in Kindle and trade paperback at Amazon.com.
The official book trailer may be viewed below: