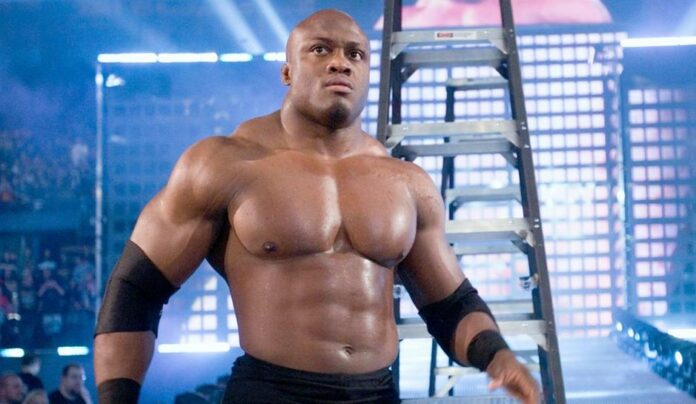 – As seen on this week's episode of Monday Night Raw in Cincinnati, OH at the US Bank Arena on the USA Network, Roman Reigns beat Bobby Lashley to earn the right to challenge for the Universal Title at SummerSlam. After the match, Lashley tweeted out the following about the loss:
I must say @WWERomanReigns is a true warrior. I came up short tonight but I will be back stronger and hungrier than ever. I'm not done! A setback is only a setup for a comeback!

— Bobby Lashley (@fightbobby) July 24, 2018
– WWE issued the following on the upcoming Universal Title Match between Brock Lesnar and Reigns in the main event of the upcoming SummerSlam pay-per-view event:
After months of controversy, chaos and conflict, Roman Reigns will get what he has been craving — another opportunity to dethrone his greatest rival Brock Lesnar for the Universal Championship.
After he defeated Bobby Lashley on the July 23 episode of Raw, The Big Dog earned the right to get another crack at The Beast and his Universal Title. Of course, Lesnar and Reigns' rivalry dates all the way back to WrestleMania 31 in 2015, and the two recently collided in unforgettable contests at this year's WrestleMania and a Steel Cage Match at The Greatest Royal Rumble event in Saudi Arabia in April. The Steel Cage Match was shrouded in controversy because the replay seems to clearly show that Reigns' feet hit the floor before Lesnar's in the match's closing moments, but Brock was awarded the victory.
The infuriated Big Dog has been calling himself the "uncrowned Universal Champion" and vigorously campaigning for another opportunity ever since. However, The Anomaly's contract status with WWE has taken several twists and turns, and he showed up in the UFC Octagon several weeks ago, so Reigns has been unable to get close to Lesnar, much less get another title match… until now.
With his victory over Lashley, Reigns has secured another chance to take down The Beast and claim the Universal Title. Will The Big Dog's personal and growing vendetta against Lesnar be a help or hindrance as they approach this title clash at The Biggest Event of the Summer? And with The Beast's recent contract entanglements and potential UFC return looming, will he be focused squarely and solely on once again conquering Reigns?
Find out when Brock Lesnar and Roman Reigns square off with the Universal Title on the line on Sunday, Aug. 19, at 7 ET/4 PT, streaming live on the award-winning WWE Network!