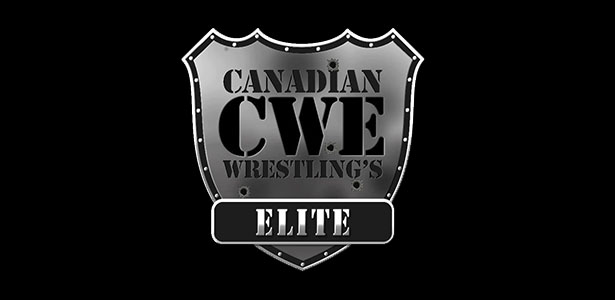 Canadian Wrestling's Elite completed its 2013 schedule last night at Rookie's Sports Bar in Transcona with the most well attended event in Transcona yet. The loyal CWE audience joined CWE for some Christmas Chaos At The Central and here is what went down!
1) The team of "First All Star" Brian Rich & La Sombra was victorious over the team of Samuel and Zamil.
2) "The Rebel" Bobby Collins tapped out Adam Race.
3) CWE TV Champion "A-List" Anderson Tyson Moore successfully defended his championship against Justin Tyme.
4) "Hotshot" Danny Duggan pinned Cory Diamond.
5) CWE Champion "Pissed Off Pitbull" Robby Royce retained his title by submission against "The Mastermind" Kevin Cannon.
6) "The Misfit" Mike Mission pinned "Super Friend" JJ Sanchez.
7) Dick Blood defeated CANNIBAL in a Bar Room Brawl.
8) The scheduled Stefan Epic vs. Kory Kinkade match turned into a tag match pitting Robby Royce & Kory Kinkake vs, Stefan Epic & "The Coach" Kelly Russell with Royce & Kinkade scoring he victory over Epic & Russell.
9) Blake Broadway defeated Kevy Chevy via submission.
10) "Big Sexy Beast" AJ Sanchez pinned "The German Juggernaut" Moses Luke.
Canadian Wrestling's Elite returns to Rookie's Sports Bar in Transcona on Friday, January 17th!
Stay tuned to www.cwecanada.ca for full event details.