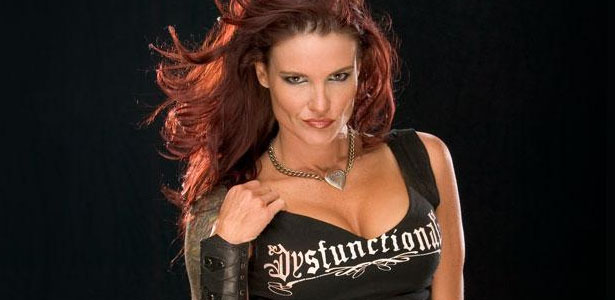 In the last 48 hours we have been bombarded with questions and concerns regarding the upcoming LITA signing and appearance in Winnipeg, specifically the involvement of Sparkes Productions.
A news item was released detailing a very unfortunate situation in which Kurt Angle who was brought to Winnipeg for a signing by Sparkes Productions had been bounced multiple cheques and as a result stiffed on the agreed upon money for the appearance he made with his agent making it very clear he'd be taking legal action.
With that knowledge I'd like to catch everyone up to speed on our involvement and arrangement with the upcoming appearance of LITA originally scheduled on behalf of Sparkes Productions.
Mr. Sparkes had gotten in contact with CWE about potentially promoting his upcoming wrestling appearances in town through our various channels to do so. After some lengthy back and fourth discussion it was decided that it would be for everyone's best interest to host his wrestling geared guests directly at our events with our already large built in wrestling audience in the Winnipeg market.
His original plan was to host the private LITA signing at a retail store in town but after our discussions we decided with her large appeal it would be of great benefit to piggy back a event with it as it would surely fill a building with her appearance on an event. Typically our bigger events in town are ran every 10-12 weeks but we shot gunned a date between our May date with Chris Hero and our already scheduled date with The Might Midgets in July to take advantage of her being here.
Canadian Wrestling's Elite went ahead with the announcement and as expected it was received with great fan fare and anticipation for what will be LITA's first Central Canadian independent wrestling appearance.
Upon our announcement we were contacted by a few skeptics who had recent previous dealings with Mr. Sparkes who raised concern over some unfulfilled obligations. Being our first time having done business with him he was given the benefit of the doubt. Having confidence in our own brand and the response we received upon the announcement we were certain of the events success and still remain so.
While on the road across country and without cell service for the day once I finally returned to an area with reception I was flooded by concerned fans and wrestlers alike because an article that surfaced online about Sparkes Productions not fulfilling his financial obligations with Kurt Angle on their arrangement a few weeks ago.
Now alarmed and concerned myself I tried to reach out to Mr. Sparkes. Unfortunately his cell phone had been disconnected, his website was down, and I had personally been removed from his Facebook page. An e-mail was sent to one of the contacts I had for him. I got a very brief response stating he was currently in financial and potential legal trouble and I was now on my own in regards to the upcoming Lita event and that was that.
No contact information was left on how to reach her agent in his initial response which immediately put us in a panic as he had made 100% of the arrangements with Lita's management team. Luckily CWE has some incredible talent in over time who were reached out to who worked incredibly prompt to get us the appropriate contact information to try and salvage the situation in a timely fashion. Mr. Sparkes did respond later in the evening with the contact information but thankfully we had made contact with her team and finalized a compromise by then.
Unfortunately Lita's management team hadn't been informed of the cancelation and I am not sure if we would have either if we didn't urgently try to find out what was going on. Luckily Lita's agent was very understanding and helpful in trying to resolve a situation that put both parties in a bad spot.
With that being said we were put in a really bad spot where we had to make the decision to either cancel the event altogether or go ahead with it being four times the cost of our initial agreed upon investment in Lita for the event. To make matters worse we have already started advertising the event and selling tickets for the event so if we didn't cancel we aren't in a situation where we can try and adjust prices to compensate for our higher risk.
After much discussion with her agent and thinking about what is best for Canadian Wrestling's Elite and our loyal fan base we have made the decision to still go ahead with the event even with the greatly increased risk to do so on our part. The response and anticipation for Lita's appearance and the event in general definitely ranks up as one of the biggest if not the biggest ever and we want to provide what has been promised.
June 27th's "Twist Of Fate" event featuring Lita is still a go! The only small change to the planned event is Lita will only be available for an hour and a half signing prior to the event opposed to the originally planned three hour session. Lita will also still be making her CWE debut apart of a very special appearance on the event itself in a very special role to be announced shortly.
For anyone that has purchased an autograph ticket from Ticket Web please contact the website directly to request a refund. We will make autograph tickets available directly through CWE at diyobo.com in the coming days. With the shortened autograph session we highly recommend getting yours in advance to guarantee a spot in the session. Purchase can still be made at the door directly at the event for an autograph or photo op but priority will be made to those who have made the purchase in advance.
Canadian Wrestling's Elite would like to thank Sparkes Productions for presenting us with the opportunity to offer Lita for this very unique event and wish them the best of luck in overcoming the professional obstacles currently in front of them.
Canadian Wrestling's Elite is beyond excited to present Lita in Winnipeg and look forward to seeing everyone in attendance!
Stay posted to www.cwecanada.ca for further updates and information!