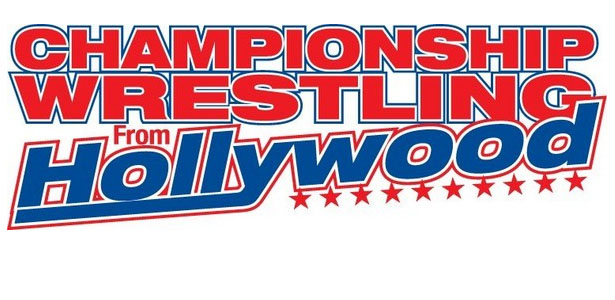 Ricky Mandel vs. Nick Madrid w/ Vermin – CWFH Hollywood Heritage Championship Match
I'm not a big fan of using your top title as an opener, as it helps devalue the belt in question. That being said, the match itself amounted to a solid affair that showcased some nice action. The idea here was that this was a "Heel vs. Heel" match, which didn't really figure into how they wrestled one another. I'm always hearing about how two heels can't have a match with one another, but it seemed to go just fine this time. The crowd took a few minutes to decide what they wanted to react to and eventually found their rhythm. Overall, this match worked out well enough. This was a good victory for…
Winner: AND STILL CWFH Hollywood Heritage Champion – Ricky Mandel
Othello w/ Stu Stone vs. Eli & Omar – Handicap Match
This was a good little showing for the fresh-faced cruiserweights who were offered up to the massive Othello, who beat them in timely fashion.
Winner: Othello
Brian Weston vs. "Sergeant Major" Alexander Paul w/ The Grapple
The idea here was that Paul is a more dynamic version of Sgt. Slaughter, which is something he's quite good at. Weston did well in a match that was made to get over the threat that Paul is to the entire roster.
Winner: Alexander Paul
Adam Pearce vs. Anderson Cruz
Adam made very quick work of Cruz in a typical squash match. Pearce looked as fantastic as ever and Cruz is getting better every time I see him.
Winner: Adam Pearce
MAIN EVENT: Joey Ryan vs. Ethan HD – MAV TV Championship Match
This was another excellent bout for Ryan, who got one of the best performances out of HD that I've seen yet. This is the kind of match that people were hoping Ryan was going to be able to work in TNA's X-Division, but that never got to happen, sadly. Luckily, this bout went for some time and really delivered what you'd hope from a main event.
Winner: AND STILL MAV TV Champion – Joey Ryan
News of the Night: Mikey O'Shea challenged Adam Pearce to a match in the near future, as he claimed it was the only way to become a monster again. Adam accepted the challenge.
Ricky Mandel is now without Shelly Martinez as his manager, due to a "break-up".
The Hobo cost Nick Madrid the title match at the beginning of the card, to further their feud.
Final Thoughts: This was a good edition of CWFH, but it felt rushed and disjointed, due to too many matches that led to promos that outlasted the matches that they preceded, as well the misplaced title match I spoke of at the start of the review.