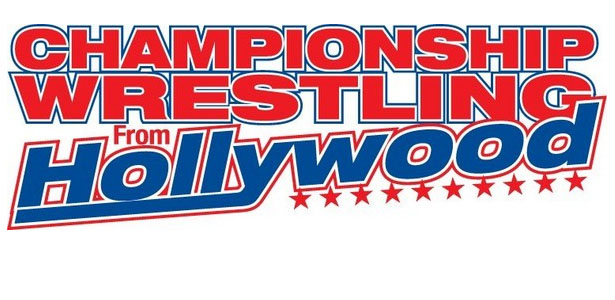 Championship Wrestling from Hollywood (3:00 am edition) 12/11/13
Welcome back to another edition CWFH! This week, we have the Mikey O'Shea/Othello bout for our main event!
Ricky Mandel & Shelly Martinez vs. Todd Chandler – Handicap Match
This was a fun, fresh bout, due to the involvement of Shelly. It's good to see a woman get her chance to wrestle with a man, if only for a brief moment. While only lasting for a brief moment, this was a fine way to start this broadcast.
Winner: Ricky Mandel & Shelly Martinez – Pin-fall
Ethan HD vs. Big Duke – #1 Contender Match for the MAV TV Championship Shot
This one was wrestled at a fast-pace, which helped to highlight the growing talents of Ethan HD, as well as Big Duke, who is coming along nicely as a talent. The eventual bout between Ethan HD and Joey Ryan should be a good one. After this bout ended, Duke and Cole split up, which put too little of a spotlight on Duke, due to the focus put on Cole's hissy-fit instead of Duke's declaration of independence.
Winner: Ethan HD – Pin-fall
James Morgan w/ Sly Stone vs. The Hobo
This was a very fine little match that got some solid heat for Morgan, who is one of the best heels in the company.
Winner: James Morgan – Submission
Ryan Taylor cut a good promo on wanting to take on all comers, as Heritage Champion. I'll check on if he's actually champion or not, as it could have happened during the main event, which I had to look up, after-the-fact.
Pinky vs. Brian Weston w/ The Sombodies
A decent bout that only went a few minutes, this saw the beginning of the groups end, as a member defied its leader's orders to decimate Pinky. This will help the company, as there's too many factions in CWFH.
Winner: Pinky – DQ
Othello w/ The Family Stone vs. Mikey O'Shea
This was a good little match that featured some excellent work by O'Shea. Several face wrestlers intervened, on O'Shea's behalf, as The Family Stone whooped the life out of O'Shea.
Winners: Mikey O'Shea – DQ
An over-abundance of factions watered things down this week, which went over well despite this minor complaint.
Thanks for reading and I'll see you next time.