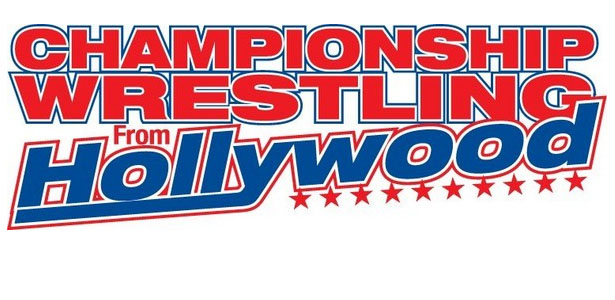 Welcome to part 2 of the "Red Carpet Rumble" Match that will crown the new Hollywood Heritage Heavyweight Champion. Remember, because I may not have made this clear last week, that this match ends with the final two squaring off in a singles match to finish the fight and win the title.
As I discussed last time, Shaun Ricker and Willie Mack worked the majority of this match, with Ricker playing the "Shawn Michaels" role here. It must be said, that Ricker has signed with the WWE since this taping took place (this was taped back in May, I believe) and I can see why. He really was the commanding presence throughout this battle royal, with the crowd buying into everything he did. Ricker has a great deal of potential and could be one of those precious workers that could make a real difference for the WWE.
Anyhow, as more competitors piled in, the one name that never showed was Adam Pearce, who you may remember was involved in an ambush angle during the previous episode. It was nice to see a company follow through with a storyline, but I really lamented not having Pearce on screen, as he has that "IT Factor" that everyone seems to obsess over. Also, James Morgan, of the Family Stone, was eliminated to quite the comic effect as his manager, Stu Stone, screamed and cried for his fallen comrade. By the way, the Family Stone were the ones who attacked Adam Pearce earlier last week, so it seems that kharma has a 30-minutes or less policy, much akin to Domino's Pizza.
After a while, Scorpio Sky entered the ring as an official entrant and helped bring the proceedings to a close. He ended up as one the final four in the ring, along with Willie Mack, Ricky Martel (an excellent in-ring wrestler) and Shaun Ricker. Martel and Mack are quickly eliminated, which brings us to Sky and Ricker as the final two. They go for about five minutes, utilizing a fine balance of technical and spectacle, leading to the fitting finale of Shaun Ricker claiming the victory by pin-fall.
Winner: Shaun Ricker – The NEW Hollywood Heritage Heavyweight Champion (Pin-fall)
As Dave Marquez entered the ring to get Ricker's post-match comments on his huge victory, Ryan Taylor returned, after being eliminated last week by Gregory Sharpe and cashed in his PP3 (Percy Pringle III) Cup championship opportunity. This is booked to work like Money in the Bank, which (for the uninitiated) is a 24/7 contract for a title shot that lasts for one year. So, Taylor and Ricker work for about five minutes, with brisk action that the crowd is eating up. The finish comes when Ricker survives heavy offense from Taylor, only to get a surprise fall on Taylor for the title and the PP3 cup.
Winner: Shaun Ricker – Hollywood Heritage Heavyweight Champion and PP3 Cup Holder
Ricker finally cuts his post-match promo, and really sells the idea that he fought for close to 70 minutes. This was really great stuff from Ricker on all accounts tonight and I hope he knows that.
This was a very good show, with a focus on telling a clear story with their "Red Carpet Rumble". Ricker came across exceptionally well in a match that had over 30 participants, so congratulations to him. The "Rumble" itself was well worked, with a heavy focus on brawling, as battle royals tend to do. Nothing that happened tonight was groundbreaking in any way, but what did occur was well done and worth your time.
Thanks for reading and until we meet again, take care.