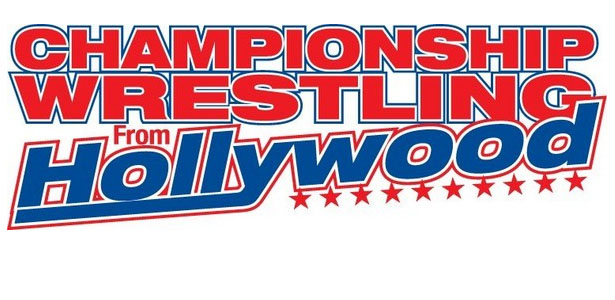 This show is a compilation dedicated to the Experience faction (Scorpio Sky, Big Duke, Christian Cole), with a spotlight put specifically on Scorpio Sky. Keep in mind that these matches are from previous years, so they may not be in the proper order. Additionally, as we view this episode we are "treated" to multiple videos of the Experience at a restaurant, playing the part of our hosts for these matches. Well, isn't that nice of them?
Scorpio Sky vs. Famous B –International Television Championship Match
Today's broadcast starts with an in-progress, impromptu title match-up between Sky and B. This ended up as an excellent bout, that was properly paced and action packed. Sky looked strong here as the champion and B was very convincing as the challenger and has lots of potential. That being said, B's biggest obstacle thus far in his career is getting over his "street-thug" like gimmick with the mainstream. That's going to be difficult to do in WWE, TNA and ROH, considering the changes in policy that these companies have adopted. That being said, I wish him luck and look forward to seeing both of these guys getting their respective chances with a bigger stage.
Winner: Scorpio Sky (Pin-fall)
Austin Aries vs. Scorpio Sky
This is an older match-up that took place during a Best of 5 Series while this company was still associated with the NWA. This was a very athletic bout, much akin to the kind of work that could be found in the more thoughtful match-ups in TNA's X-Division. Aries and Sky were quite remarkable here, doing more in this match than many of their better paid peers dare dream to accomplish. This was just a pleasure to watch, from beginning to end.
Winner: Scorpio Sky (Submission)
Big Duke vs. Tommy Misfit
This amounted to a squash match, albeit a well-worked squash match. Big Duke through Misfit from corner-to-corner and leveled him with clothesline-after-clothesline, until he lifted him up for a torture rack submission victory.
Winner: Big Duke (Submission)
A post- match promo is cut by Christian Cole claiming that Sky and Duke are two of the best, as well as claiming that Sky should get a TV Title shot against Willie Mack. Afterwards, Johnny Yuma arrived and made fun of Scorpio for his appearance in the WWE as "Harold", followed by declaring he should get a title shot instead. Sky then took the mic, claiming that Peter Avalon and Ray Rosas (who entered the ring during a commercial break) were stealing Billy & Chuck's gimmick. They, in turn, claimed that Scorpio Sky was a bad joke and that they deserve to be co-holders of the TV Title, due to their respective victories over current champion Willie Mack. From there, GM John Ian arrived and booked a Fatal 4 Way Match for a TV Title shot.
Scorpio Sky vs. Johnny Yuma vs. Peter Avalon vs. Ray Rosas – Elimination Fatal 4 Way Match for the # 1 Contendership to the International Television Championship
These matches are always difficult to manage but they handled that task well enough here. They made good use of the two in, two out method here and it didn't feel as stale as it could have. There were some very fun group spots that injected some levity, as well as action, to this match. Also, a subplot of the match was that Avalon and Rosas worked together throughout the match, despite being opponents this time out. Scorpio Sky won the title shot with a surprise roll-up.
Winner: Scorpio Sky (Pin-fall)
This was another excellent edition of Championship Wrestling from Hollywood, with a fantastic match-up between Austin Aries and Scorpio Sky to top it all off.
Thank you for reading and have a great week.