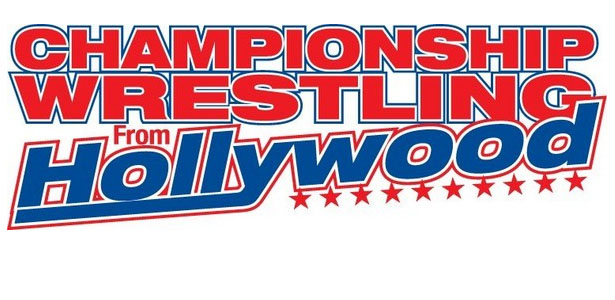 Championship Wrestling from Hollywood – September 26, 2013
Report by: Nathan Favel, PWMania.com Indy Reporter
Announcers: Stu Stone, Jeff Resnick, Todd Kennely
Interviewer: Grant Baciocco
I'm Nathan Favel and welcome to my first official report of Championship Wrestling from Hollywood on Mav Tv. If you like a more ring- oriented experience, then CWH is an excellent place to start. Tonight, our main event is called the "Red Carpet Rumble" (Royal Rumble), a match made to crown the newly reinstated Hollywood Heritage Championship. Without further ado, let's begin…
Match 1. Leo Blaze (Heel) vs. Ian Wyze (Face)
This was a good, solid effort by both men that hovered around the seven or eight minute mark. While it was no technical feast, this match served to showcase their athleticism and displayed their ability to work at a reasonable pace (a trait not always attributable to more notable names in pro wrestling). Blaze works well as a heel and seems to be at home in the role of a villain, so hopefully he sticks with that for a while.
Winner: Leo Blaze (Pin-fall)
Post-Match: The Family Stone ganged-up on Ian Wyze in a good beat down segment. Afterwards, the faction's manager, Stu Stone, cut a parody of the Terry Funk "Forever" promo, where he claimed that James Morgan (their only entrant in the Red Carpet Rumble) would win the Hollywood Heritage Title tonight. I think that's a little presumptuous on his part, but a least he's confident.
Match 2. Los Banditos-Rico Dynamite & Tito Escondido (Heel) vs. The Tribe-Navaho Warrior & Hawaiian Lion (Face) – Hollywood Tag Team Championships Match
Before the match got under way, Los Banditos cut a nice promo on how this would be the last time they would have to wrestle the Tribe, due to their inevitable victory. It's good to see grown men acting so humble in the public eye. This was a good, physical showing these two teams had, with lots of action and good use of tags and double team moves (it's nice to see teams that actually wrestle like a team, as opposed to the random pairings that Vince McMahon has grown fond of over the years). As The Tribe had the match won, one of the Banditos attacked with the titles and caused a DQ. Afterward, they beat down their opponents whilst handcuffing them to the ring ropes, thus proving that you can't get arrested for assault, as long as it happened on national television.
Winner: The Tribe (DQ)
Amber Neil (or whatever her name is, since I couldn't unearth it on the internet) is in the back with the interviewer to explain the specifics of our main event, when Peter Avalon and Ray Rosas stroll in to find out what Rosas's entrance number would have been had he been in the Rumble. She tells them she'll get right on it. Nice little segment, although it remains to be seen if what it leads to in the main event.
Match 3. Kevin Douglas (Heel) vs. Daniel Joseph (Face)
Kevin Douglas, who plays the part of a delusional superhero who is acts like a villain, returns tonight. Both he and his opponent, Daniel Joseph, are still somewhat green, but they put forth a solid effort regardless of that fact. I felt like there were a few too many bumps, but it seems that's typical of American wrestling these days, so I should just learn to accept it. Afterwards, Douglas cut a heel promo that was given a lot of cheers from the crowd, so perhaps he should start planning on becoming a superhero that isn't an asshole.
Winner: Kevin Douglas (Pin-fall)
Main Event: Red Carpet Rumble for the Hollywood Heritage Championship (Part 1)
Shawn Ricker vs. Willie Mack vs. Shawn Winchester vs. Dragon Mask (forgive me if I got his name wrong) vs. Pinky vs. Ryan Taylor vs. Brian Weston vs. Johnny Yuma vs. Peter Avalon vs. Manimal vs. Nick Madrid vs. Johnny Goodtime vs. Che Cabrara vs. Adam Pearce vs. Greg Sharpe vs.
The story of this match was that Adam Pearce was taken out backstage, so he couldn't participate in the proceedings, and when his number came up, he didn't show up. Evidently, assault is no longer a punishable crime in this country. This match moved along at a brisk pace, with Ricker and Mack as its focal point. This was the standard brawling action you've come to expect from these matches, but it was well done, so why complain? However, this match reached a cliffhanger, as it is "To Be Continued" until next week. That's right, they're going to stand right where they are for one week and when we return, they will resume competition. Isn't that nice of them to do that for us?
Anyway, I enjoyed this week's broadcast and felt they whetted one's appetite enough to wait for the conclusion to the main event for one week.
So, until then, have a great week.