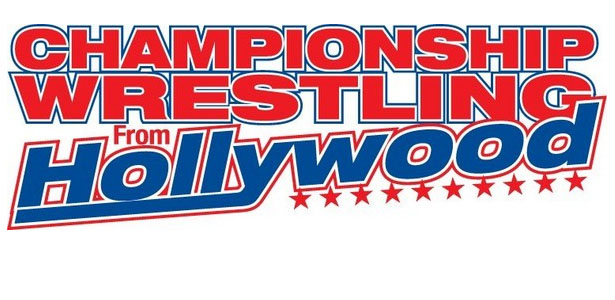 Welcome back to Championship Wrestling from Hollywood! Last week, we had a rerun, which kept me from giving you a fresh report. Fortunately, we have a doozy of a broadcast coming our way tonight, as both of CWFH's singles titles are on the line, as well as a bout featuring ADAM PEARCE! Since you likely aren't reading this just to enjoy my usage of punctuation, let's get to the big night of action!
Eric Cross vs. Joey Ryan – MAV TV Championship Match
An excellent match opened our big night, with a victory for Ryan. The pacing was good and these two picked their spots wisely, which helped keep this match on the right track. Filled with white-knuckle punches and gut-busting kicks, these two put together a visceral brawl that opened this card on a high note.
Winner: AND STILL MAV TV CHAMPION – Joey Ryan
POST-MATCH: Eric Cross tricked Willie Mack, who was on commentary for this match, and Joey Ryan into fighting each other, which is a good way to add some anticipation to their title match, which will be coming our way, within the coming weeks.
Adam Pearce vs. Mr. Brooks
This was a quick, effective squash match that got Adam the kind of momentum needed for his return. Pearce is truly one of wrestling's unsung heroes and, considering the fact that he was able to impress over 1 million people when he appeared on TNA last year, it's a song that needs to be sung, soon.
After he won this match, Adam cut a lively promo, like only he can, on how he's going to tear through James Morgan and the rest of The Family Stone.
Winner: Adam Pearce
Duke beat the intestines out of Cole… and he didn't bother to put them back in. This segment moved the Duke/Cole feud forward nicely.
MAIN EVENT
Ryan Taylor vs. Scorpio Sky – Hollywood Heritage Heavyweight Championship Match
This was a dynamite main event with wonderful athleticism that was complimented by fabulous technique. Every moment of this match was enthralling and exciting and I cannot recommend this shining gem of a bout enough.
Winner: AND STILL HOLLYWOOD HERITAGE CHAMPION – Scorpio Sky
POST-MATCH: After this bout ended, Ryan's faction, The Vermin, laid waste to the victorious champion, which made him easy prey for the following…
SECOND MAIN EVENT
Ricky Mandel w/ Shelly Martinez vs. Scorpio Sky – Hollywood Heritage Heavyweight Championship Match
Mandel cashed in the PP3 Cup and won the title in a bold move that is meant to send SKY home so he can heal from a debilitating injury that will sideline him for a while. Good luck to Sky and good luck to Mandel, who looks to be a promising focal point for this company.
Winner: AND NEW HOLLYWOOD HERITAGE HEAVYWEIGHT CHAMPION – Ricky Mandel
Final Thoughts: It will be interesting to see what Mandel can do as champion. He's a new face that will bring new ideas and new energy to the company and to the indy circuit, overall. Good luck to the new champion.
Thanks for reading and I'll be back soon with more from Championship Wrestling from Hollywood.