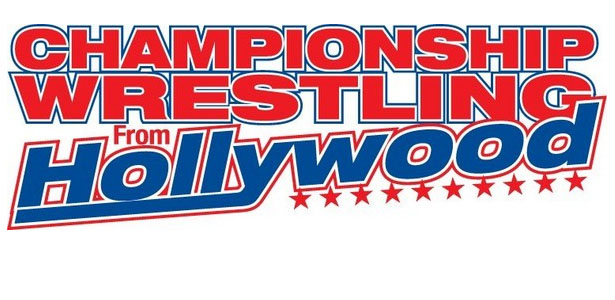 Welcome back to Championship Wrestling from Hollywood! This week, we have two major championship matches on the card, so let's get to it!
In-Ring Interview: David Marquez introduced the new Hollywood Heritage Champion, Ricky Mandel. After the champion cut a solid promo on being the new champ, Big Duke interrupted and laid claim to a championship match with the champion, which will be our main event.
Backstage Interview: Eric Cross was asked about his MAV TV Championship Match against Willie Mack and Joey Ryan. He wasn't very humble, to say the least.
In-Ring Announcement: Matt Striker unveiled his future… he will wrestle on the CWFH roster! This is a full-time commitment, which bodes well for the company. He should be a great addition to the roster. From here, Striker made his immediate return to competition against…
Matt Striker vs. Ali Hussein
It's not every day that I witness a comedy match worth recommending, but I think I found one here. Before I get to that, let me just say that Ali did very well in this bout. He knew what he was in the ring to do and he seemed to do it with plenty of professionalism. After Striker showed off some surprising bits of athleticism, we went into a sequence of events that found the referee forgetting where he was or what he was doing there after a dizzying minute of action. What ensued was something worth leaving as a surprise and, while it will take a bit to find it on the internet (CWFH takes a while to air their back-catalog), it is worth seeing.
Winner: Matt Striker
Post-Match: Stu Stone promised to destroy Matt Striker's career. In the real world, he would be fired and sued, but in CWFH, he just sat back down at the announce booth.
Backstage Interview: Willie Mack cut a good promo on his MAV TV Championship Match, which is coming up next.
Joey Ryan vs. Willie Mack vs. Eric Cross – Triple Threat Match for the MAV TV Championship
What transpired here was a good, solid effort that was stuffed full with some excellent spots. The chemistry here was strong enough for a title bout, but did leave a bit to be desired. Don't get me wrong, as this was worth the viewing, for Ryan wrestled his portion like a true champion and continues to show more in one minute of indy circuit work than he ever got to in TNA; Mack remains as dynamic as ever and Cross is improving at a steady rate. This bout is worth watching, for sure.
Winner: AND STILL MAV TV Champion – Joey Ryan
Ricky Mandel w/ Shelly Martinez vs. Big Duke – Hollywood Heritage Championship Match
This was a solid bout that was worked at a good pace and with plenty of action. Duke has come along nicely with his skills, which centers around the ground and pound style that JBL often lauds while on commentary. Mandel's first defense as champion worked well, with the right kind of charisma seeming to ooze from his pours. When put together, these two, while both a little rough around the edges, bring the right level of passion to their work. Fortunately for us, they did just that for this match. After a lengthy title fight, Shelly Martinez interfered by slapping the referee, which caused…
Winner: Big Duke – DQ
AND STILL Hollywood Heritage Champion – Ricky Mandel
Final Thoughts: You can't go wrong with two championship matches on the same card. That being said, I can't admit to enjoying seeing another DQ finish in a title match. Luckily, this finish fits in with Mandel's character, quite nicely, so it's not so terrible.