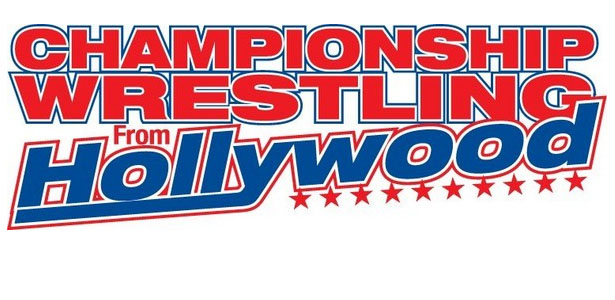 Championship Wrestling from Hollywood (3:00 am edition) 1/15/14
This week on CWFH, we have the have a great main event in Joey Ryan vs. Willie Mack for the MAV TV Championship as well as an excellent Street Fight Match featuring Scorpio Sky and Big Duke. Well, it's time for the show!
PPRay had an excellent segment with Ryan Taylor, Johnny Yuma and Tito Escolianto, who have become a very enjoyable faction. After some jaw- jacking that was among the best talks I've seen on a wrestling show in about three years, Interim General Manager Danielle came out and made a six-man tag match for next week for the five men present, with Mikey O'Shea on the side of PPRay to round everything out. That bout is scheduled for next week and I will be there for what should be a heck of a match-up.
Duke vs. Scorpio Sky w/ Christian Cole – Street Fight Match
This was a far cry from what you usually see with these matches, as these two truly devoted themselves to psychology here. No move was wasted in a match that featured a bevy of strikes and chokes that grounded this match into a reality that allowed me to suspend disbelief with great ease. The subplot of this match was that Cole kept on interfering in their encounter, which got him an endless amount of bruises for his trouble. His troublemaking, however, eventually gained Scorpio Sky the victory in a wonderfully brutal opener.
Winner: Scorpio Sky
Note: For fans of Scorpio Sky, I've got some bad news, as Sky was recently injured and had to drop his Heritage Championship to someone else. This person, believe it or not, is actually the winner of the next match.
Ricky Mandel w/ Shelly Martinez vs. Nick Madrid
These two had a fine showing here, with the match properly positioning Mandel as the next big breakout star for CWFH. A nice blend of different styles was on display here, which helped add to a bout that, while short, was certainly sweet. Madrid has yet to find his purpose on the roster, but he is steadily making improvements in that regard, as he's starting to hone his more aggressive side when he works. So, the winner and soon to be Heritage Heavyweight Champion is…
Winner: Ricky Mandel
I like this decision, as Mandel is truly coming into his own lately and having a championship draped over his shoulder or around his waist will certainly aid him in reaching a higher level. He's an excellent choice to relieve Scorpio Sky of his duties as a focal point for the company.
Othello & Stu Stone vs. Ridiculoso vs. Biggie Biggz
First things first: Othello is a mighty big fella! Secondly, Stu Stone is so miniscule compared to his partner that I feared that if Othello breathed too hard, he would sniff Stu up his nose. That little observation aside, the dynamic duo worked a good little bout with Ridiculoso and Biggz. Ridiculoso is the kind of high flyer that brings a lot of energy and excitement to his efforts, which contrasts well with Biggz slower, power-based work. Stone and his leviathan of a client brought this match home and gained the victory.
Winners: Othello & Stu Stone
The Sutton family came out during Stu's after-match bragging and challenged Stu's client, Cedric The Hitman, to a match next week. The Sutton Family is like the Wyatt's , except that they probably wouldn't be caught dead wearing the goat mask.
Main Event: Joey Ryan vs. Willie Mack – MAV TV Championship Match
This was another great main event from this company, with Ryan and Mack putting together a match that had fantastic action all throughout. Mack has a kind of uncanny ability to do anything in a wrestling ring that he's asked to do; a fact well proven by his efforts here. I haven't seen a man of larger size accomplish the goals in a wrestling ring the way that he does since Samoa Joe. Ryan, on the other hand, is just amazing on all accounts, as he is so refreshingly patient with every move he makes in a given bout. If any struggling wrestlers are wondering what they're doing to keep them in a less favorable position in the indy circuit, just look to Joey and see what he's doing right and I can safely bet you'll find the tools for success in his work. As this title match reached its final moments, Eric Cross, the man Mack beat to gain his contendership for this main event, marched in the ring and hit Mack with a hammer, knocking him out in the process. Ryan, spent from the match itself, reluctantly covered Mack for the victory, despite not being able to move very much.
Winner: AND STILL MAV TV Champion – Joey Ryan
Overall, I had a ball with this broadcast. With action galore and the rise of some very promising angles for the year, this show bode well for CWFH's future.
If you'd like to access Shelly Martinez's podcast: http://www.blogtalkradio.com/funtimeradio
I wish Scorpio Sky the best in his recovery from his injury and look forward to his return. It's always a shame when a wrestler gets injured, especially when he's been entrusted with a championship position. I hope you feel better as soon as you can.
Thanks for reading and I'll see you next time.