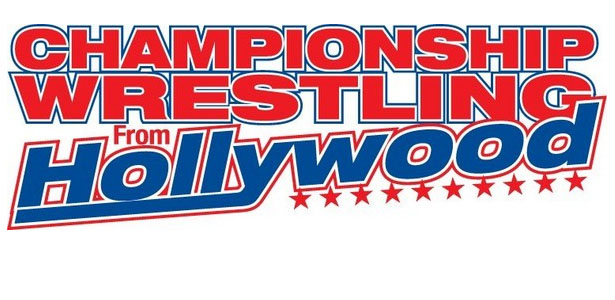 Welcome to this week's edition of CWFH! Tonight is a great night for action, so let's get to it.
Eric Cross vs. Willie Mack – #1 Contender's Match to the MAV TV Championship
Both men put on a stellar bout to open us up for the evening, with a wide array of moves to spice up the combat. Cross worked at a level that Chris Candido would be proud of and Mack continued his streak of excellence that has spanned the past few years. They kept a strong pace going at all times, which made it impossible, for me anyway, to turn away. They need to put these two back together as soon as possible.
Winner: Willie Mack – NEW #1 Contender
Post-match, Eric, being a little cry-baby, attacked a celebrating Mack. MAV TV Champion Joey Ryan came to his aid and shook hands with his contender. This was a nicely done segment that pushes a fresh perspective on the champion/challenger storyline; mainly that they can compete without acting like a couple of spoiled children.
Kevin Douglas vs Big Duke
This was a very soundly worked bout that had airtight logic, which I don't always get to say, so I relish the opportunity to do so. I was truly impressed with how committed they were to keeping their match adherent to the laws of physics, as many of the bouts I watch abandon sensibility in favor spectacle. Both men had the best performances that I've seen from either since I started these reviews and I hope they can continue to top themselves. Sadly, my euphoria didn't last, as Scorpio Sky interjected himself and caused a DQ victory for Duke.
Winner: Big Duke – DQ
The Hobo vs. Manimal – Bone on a Pole Match
This wild fracas ended up as a great brawl with an excellent sense of urgency. This match did, indeed, have a bone attached to a pole, by the way, with the first man able to grab it, to be able to use it. They waited until the end to utilize the foreign object, instead choosing to duke it out all over the ringside area. This fight continued our streak of quality work for the evening and, additionally, was the best work I've seen of either since I've committed to these reviews. I know I said that earlier, but it seems indicative of a trend that is most reassuring.
Winner: The Hobo
Main Event: PPRay vs. The Tribe – Hollywood Heritage Tag Team Championship Match
This was a great little main event that further cemented the team of PPRay as one CWFH's best acts. Working with a larger team in The Tribe, they were able to create a very physical bout with a tasteful mixture of power and speed moves all throughout. It must be mentioned that Peter Avalon, who has been working in TNA as Norv Fernum, I believe, has a tremendous penchant for selling his opponents moves. He can really draw you in with this aspect of his work and he did here. Hell, at one point, I thought they had accidentally killed the poor fella. Fortunately, he lived long enough to help his tag partner, Ray Rosas, retain their tag titles.
Winner: PPRay – AND STILL the Hollywood Heritage Tag Team Champions
This was just a great night of action and is the best broadcast I watched since I began these reviews. There's that damn trend again.
Thanks for reading and I'll be back next week.