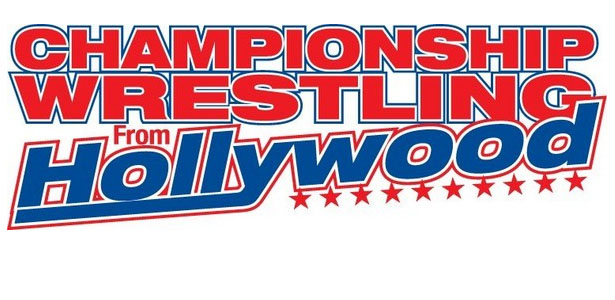 Championship Wrestling from Hollywood TV Report – March 12, 2014
Backstage Interview: Dave Marquez talked with a cocky Ricky Mandel, who was with his valet, Shelly Martinez. Mandel ran down his opponent, Big Duke, who was challenging for Mandel's Heritage Heavyweight Title. Mandel displayed a lot charisma and arrogance here, but I'm not sure his character is strong enough to be the Heavyweight Champion for the promotion.
Angel Lopez vs. Willie Mack
This short but sweet bout existed to showcase the array of moves that Mack is capable of, as well as his athletic ability. There were several points in this match where Mack's work was so crisp and well-timed that I almost wanted to see the bout devolve into nothing more than a spot-fest. Mack's aerial work is that good here. Considering the praise I've placed upon Mack, I think you can surmise who won the match.
Winner: Willie Mack
Post-Match: Mack shook the hand of Lopez, which is a refreshing take on post-match proceedings; especially in this age.
Leo Blaze & Cedric The Hitman w/ Stu Stone vs. PPrAY – CWFH Hollywood Heritage Tag Team Championship Match
PPrAY had another good outing here with a successful defense of the title. The action was conservative for the most part, with a lot of turnbuckle spots in the middle. By the way, when I say turnbuckle spots, I mean that they brawled inside turnbuckle and not atop it. Blaze and Cedric made a good team here, but still have a few kinks to work out before they are ready for any kind of serious conversations about holding the belts. Overall, this was a good match that left a little to be desired in some parts.
Winner: AND STILL CWFH HOLLYWOOD HERITAGE TAG TEAM CHAMPIONS- PPrAY
Post-Match: The Vermin attacked the tag champions after the finish. This occurrence set the stage for the theme of the evening, which is that The Vermin are going to force management's hand in getting the faction the title matches they want.
Backstage Interview: Mikey O'Shea, Dan Joseph and Todd Chandler cut a good promo on their disgust for The Vermin. This was a very passionate way to build up to the six-man tag match that was coming up.
The Vermin (Tito Escondido, Nick Madrid and Johnny Goodtime) vs. Mikey O'Shea, Todd Chandler and Dan Joseph – Six-Man Tag Team Match
Now this was the definition of frenetic action! Most of what you'll find here was fast-paced and high-impact, which would certainly make Mick Foley proud. This bout felt more like the kind of six-man tags you'd find on Monday Night RAW, which is a pretty good comparison right now. As far as the finish, the heels won to keep the heat on them, because this angle has only just started.
Winner: The Vermin
MAIN EVENT: Big Duke vs. Ricky Mandel w/ Shelly Martinez – CWFH Hollywood Heritage Heavyweight Championship Match
This was another fine match-up between these two. The action was well-paced and the psychology was sound enough to keep me fascinated. The only problem I had was that Mandel just doesn't feel like the champion yet. I know it's a lot to ask of someone that is holding the belt because of an injury to Scorpio Sky, but his lack of readiness, if only from a character standpoint is starting to become more glaring. That all said; his wrestling ability is excellent stuff and when paired with the right person, Mandel is capable of having some truly enjoyable matches. Fortunately, this is one of them.
However, this bout, the first outing between these two, found itself ending by way of disqualification, due to The Vermin attacking Big Duke.
Winner: Big Duke – DQ
AND STILL CWFH HOLLYWOOD HERITAGE CHAMPION – Ricky Mandel
Post-Match: Johnny Yuma dragged General Manager Danielle out forced her to make a match for Ryan Taylor. That match was for the CWFH Hollywood Heritage Heavyweight Championship! There was, however, one little catch: it would also include Big Duke! So, in the future, we'll see the following bout:
Ricky Mandel vs. Big Duke vs. Ryan Taylor – Triple Threat Match for the CWFH Hollywood Heritage Heavyweight Championship
Final Thoughts: I had no major qualms with this show. There was no bad booking and no bad backstage skits. This company focused their energies on making the matches good and making them matter. So, I'd recommend this broadcast.