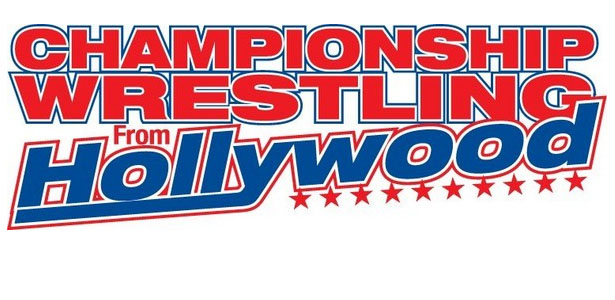 Tonight, on Championship Wrestling from Hollywood, The Family Stone takes aim at Matt Striker and perennial underdog Rudy, as well as Adam Pearce, who looks to get long-awaited revenge against The Family Stone's James Morgan in a No Holds Barred Street Fight!
A Worthy Tribute: Nelson Frazier Jr., more commonly known as Viscera/King Mabel/Big Daddy V, was given a silent tribute before the broadcast was underway. As a brief aside, it's incredibly sad to see a talent like Frazier pass away at 43, simply because of the age. These early deaths are becoming far too frequent and far too trying on everyone's souls. All I can say is that as long as we keep the deceased in our hearts, then they are always with us. It may be a very unoriginal thing to say on the matter, but it is the best any of us can do with the loss of someone of our past, especially a name that was as beloved as Frazier. I hope that these early deaths continue to peel back the layers of deception that have plagued wrestling for far too long. Professional wrestling can't carry on the way it is, especially if these men and women are required to work the grueling schedule that they take on every year.
Backstage Interview: The Family Stone laid out their mission statement for the card, which was to best Matt Striker and to destroy Adam Pearce. This was a well cut promo that was embodied the kind of old-school excitement that the greats of yesteryear could belt out on a whim. It certainly got me prepared for the evening!
The Family Stone (Othello, Leo Blaze and Stu Stone) vs. Matt Striker and Rudy – Handicap Match
This was an admirable effort that made Rudy into a name to watch for. The action here was quite creative in many parts and kept the atmosphere much lighter than I expected, which added to the effect of the finish. That finish was…
Winner: No Contest *
*- I could have been mistaken with the exact result of the finish, but it appeared to be a No Contest, rather than a DQ victory for Rudy and Matt Striker.
Post-Match: After the melee subsided, Stu challenged Rudy to match. Depending on the way it's booked, that could be an excellent main event.
Fidel Bravo vs. Pinky
This was a good match that had some very convincing selling from Pinky. I enjoyed the fast pace for this one, as it added an intensity to the bout. Pinky as face is something I'm still getting used to, but has more potential than many, including me, would have thought possible. Both men worked very hard to make this match worth watching and I think they did just that.
Winner: Pinky
Backstage Interview: Dave Marquez talked to Adam Pearce who, as usual, delivered a fiery, masculine promise to beat the devil out of his foe, James Morgan. It's a shame that a mainstream wrestling company can't figure out what to do with Pearce, because he is undoubtedly one of wrestling's very best alive.
Anderson Cruz vs. Ethan HD
This was a quick, effective bout that served to strengthen the appeal of Ethan HD, who is a very fine talent that moves well in the ring. His fluid movements added to the action and kept it transitioning smoothly from hold to hold. Cruz continues his run with CWFH as a great jobber; one who never tries to upstage the talent that he's been assigned to elevate.
Winner: Ethan HD
MAIN EVENT: Adam Pearce vs. James Morgan – No Holds Barred Street Fight Match
To say this match was aggressive would be a crude understatement. What these two put together was most assuredly as fierce a brawl as you're likely to see in wrestling, with every move escalating into a more devastating move and so on and so forth. From the ring to the crowd to the lobby and back again, this was the fight that it needed to be. After Matt Striker and Rudy saved Adam from The Family Stone, Adam put Morgan away with not one but two Pile-drivers for the victory.
Winner: Adam Pearce
Final Thoughts: Sometimes, all it takes is a great main event to make a night a hit. That's the case here, as this one match made the night worthwhile. Bear in mind that everything else was worth watching, as well.