Chris Jericho Coming Back To WWE?, Latest WWE Magazine Promotes Him As Current Star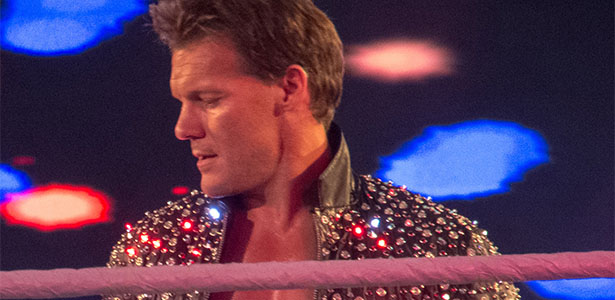 The cat appears to be out of the bag concerning the return of former champion as the latest issue of WWE Magazine (cover-dated June 2014) is promoting Chris Jericho as a current WWE Superstar.
Hyping next month's Money in the Bank pay-per-view event, which takes place June 29 in Boston, Massachusetts at the TD Garden, the new issue spotlights four WWE Superstars with history in the Money in the Bank Ladder Match that have yet to bring down the briefcase. Those Superstars are Cody Rhodes (four appearances), Kofi Kingston (four appearances), Christian (six appearances) and Jericho (four appearances). In the publication's write-up of Jericho's history in the annual bout, he is depicted as returning to the ring.
"Already with a Hall of Fame-worthy career, Jericho could still use a win at this event to make us forget about some lackluster recent returns to the ring," states WWE Magazine. "A contract cash-in would be just the thing he needs to net him a seventh World title also."
There have been rumblings in recent weeks of a Jericho return to the sports-entertainment organization. On May 7, the Wrestling Observer reported that WWE officials had contacted the 43-year-old about returning to the ring, but he could not commit due to his non-stop schedule. That same week, Jericho spoke to the British newspaper, The Mirror, about his ongoing relationship with WWE where he said that even though a return by him isn't imminent, it may be on the cards: "I have a good relationship with the WWE and there's no animosity, but it's not like we're calling each other every day finding out what we had for dinner that night."
When asked directly about a return to the squared circle, Jericho said, "No time soon, I left last July and I've been working pretty much non-stop since then between Fozzy tours and doing the new Fozzy record and writing another book and doing my podcasts and a web series. There are a lot of projects in the Chris Jericho pantheon as always. That's not to say that I won't go back but I have no plans as of right now, just because I have so much other stuff going on that I'm enjoying. We'll see, there's no controversy or animosity it's more of a timing thing; the timing has to be right for me and right for the WWE as well. When it is I'm sure we'll both consider me coming back."