Christopher Daniels And Kazarian Get Their Own Comic Book (Photo)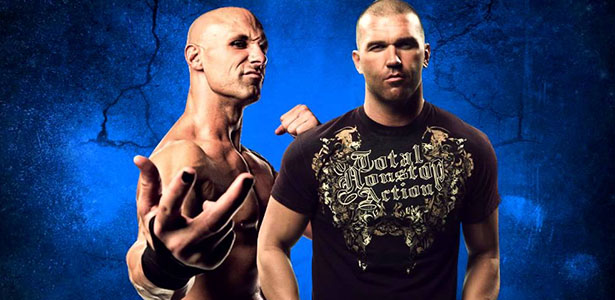 ComicBookResource.com is reporting that TNA Wrestlers Christopher Daniels & Kazarian, better known as Bad Influence have teamed up with Art Baltazar for their own comic book. The comic's tentative title for the series is called "Christopher Daniels & Kazarian Wrestling Aw Yeah Comics!" Check out an image below.
The comic is children oriented and is written by Art Baltazar and Christopher Daniels. Contributions to the comic include stories by Franco, pinups by Kazarian, Denver Brubaker and Scott McMahon. You can check out more preview images of the comic at ComicBookResource.com.