– With WWE in New Mexico over the weekend for a live event, CM Punk and Kofi Kignston visited the home of TV character Walter White used in the hit TV show Breaking Bad. Check out the following photo (click to enlarge):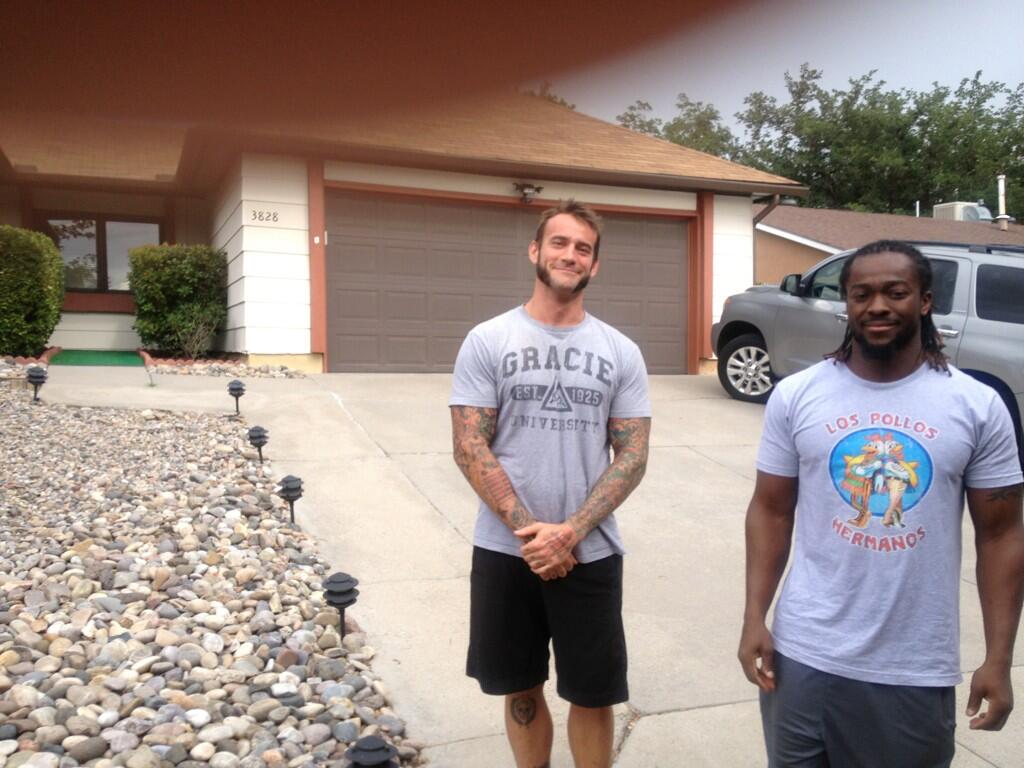 – Embedded below is footage of Shawn Michaels talking about his experiences working at Madison Square Garden.
– Chris Jericho's "Rock of Jericho" show aired it's last episode on SiriusXM over the weekend.